It is common on holidays that your checks get stuck in rush hour traffic resulting in delivery delays. Adding to that, USPS has implemented new service standards for First Class mail and periodicals. As per the news, the mail delivery will be permanently slower and temporarily more expensive. It is time to shift to faster payment options.
Considering these changes, it will be a challenge for people and businesses who make payments through checks by mail services. Moreover, 2021 is expecting an excel in the USPS holiday workload more than the previous year. As a result, there is a high chance of your checks stuck in delivery traffic and, eventually, late payments.
Here are some ways to make sure that your vendors' payments arrive on time.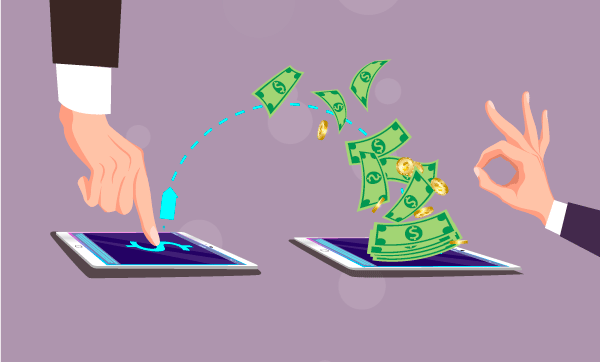 Online Check Writer
Key figures
4,000+
New Customers a Week
50,000+
Transactions per Week
ACH Payments instead of Checks
It is the right moment to ask your vendors to shift from traditional check payments to quick and straightforward ACH payments. Because it's the best option, they have to get paid on time in this holidays.
ACH payments are an easy, secure, and fast way to transfer funds. The funds are routed from one financial institution to another over a network through a secure system run by NACHA. Therefore, ACH Network acts as an economic hub to help people move money from one bank. Usually, ACH takes up to 3 business days to process. 
Online Check Writer offers free ACH services for businesses and individuals. They can move money between vendors and payees using the Same Day ACH service. Also, companies can make payments or collect payments regularly using a recurring ACH facility.
Faster Check Delivery Methods (like FedEx)
If your vendor still requires getting paid with a paper check, you can and should still ensure that they get the money on time. There are other mail carriers, like FedEx, that offer faster delivery options.
Online Check Writer provides businesses and individuals an option to settle their vendors' through check by mail service. By choosing the FedEx fast delivery option while scheduling payments, you can transfer funds with a quick delivery time of three days.
Conclusion
However, with proper planning and foresight, you can ensure that your vendor payments arrive on time despite the expected delays. Talk to your vendors, outline the payment schedule, and use any of the tools mentioned in this article.