Payroll By Credit Card
Payroll By Credit Card helps you pay your employees on time when you are short of cash flow. Integrate with top payroll software, run payroll as usual, and choose pay by card. All or part of your payroll can be charged to your card, with the funds immediately wired to your bank account or directly to employees. You earn all your rewards on credit cards.
TRUSTED BY
MILLION PLUS
USERS

Rated check printing software
in the QuickBooks app store

Banks & Financial Institutions
are Connected
Using Credit Cards to Save Money on Business Expenses
Cash Back Rewards
Earn Cash Back

: Credit cards like the Capital One Spark Card offer 2% unlimited cash back, while the American Express Plum Card offers 1.5% unlimited cash back.

Offset Fees

: Using a credit card with cash back can partially offset the 2.95% process fee, reducing the effective cost.
Tax Benefits
Tax-Deductible Fees

: The 2.95% process fee can be filed as a tax-deductible business expense, offering some financial relief.

Additional Tax Breaks

: Depending on the jurisdiction and tax codes, you may be eligible for additional tax breaks for using credit cards for business expenses.
Cash Flow Management
Cash Float Period

: Credit cards often provide a 30 to 45-day payment window, allowing businesses to manage their cash flow better.

Utilize Funds

: During this period, the funds can be invested in short-term opportunities or other revenue-generating activities.
Detailed Example: Capital One Spark Card
Process Fee

: 2.95%

Cash Back

: 2%

Tax Break

: 0.06%

Final Fee

: 0.35%

Additional Benefit

: 30-45 days of cash flow management and float revenue.
Floating Revenue from Bank
Float Revenue - Cash incentive Earnings

: The funds in your bank account for 30 to 45 days could earn Cash incentive or be invested in short-term revenue-generating activities.

Capital Utilization

: The cash float period allows you to strategically utilize your capital for other pressing needs or investment opportunities.
Additional Resources
By combining these strategies, the actual cost of using a credit card to handle business expenses can be significantly reduced, while also providing the flexibility to manage cash flow more effectively.
Efficient Payroll Management With Credit Cards
OnlineCheckWriter.com payroll by credit card helps you streamline your cash flow when you are short or when you need more and manage the payroll efficiently. You can gain reward points when you carry out a credit card transaction. Also, you can use your credit card during critical times for faster payment processing. So, start managing your payroll processing flexibly with a credit card.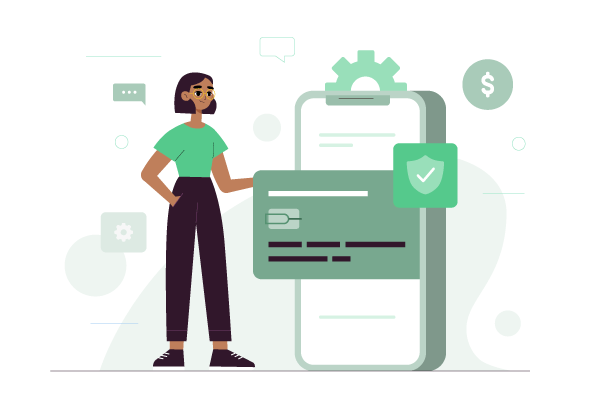 Our Features AP/AR
OnlineCheckWriter.com offers a wide range of banking features to make your business transactions secure and flexible. Now you can pay and receive payments with the easy-to-use software and dive into the journey.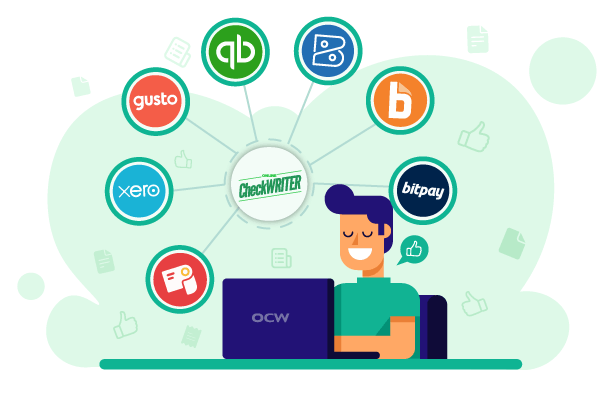 Integrate With Best Payroll Software
OnlineCheckWriter.com is here to ease the payroll processing crisis. Once you enter the application, your company will get linked automatically. You may add the credit card and bank account details from the company setup section. Go to the view payroll page and click Process Now. It's that simple!
OnlineCheckWriter.com payroll by credit card helps you pay your employees on time when there is a cash flow shortage. In the same way, the cloud-based platform is integrated with QuickBooks, Gusto, and Zoho, which helps you in efficient payroll management.
Easy To Access
Instant access to your account anywhere, anytime.
High Security
Secured with Encryption, Fraud Detection, and Infrastructure.
Easy Payment
Efficiently transfer funds to where they're needed.
How Do You Create Payroll Checks?
Payroll check creation is now simplified with OnlineCheckWriter.com. Make sure your staff members fill out the W-4 form first. You must either join up on the IRS website or have your employer ID number. Next, choose your payroll schedule and properly calculate withholds and income taxes using software or IRS Book. Pay taxes to the IRS by those guidelines and submit employee and tax forms on time. You can easily create and print checks online.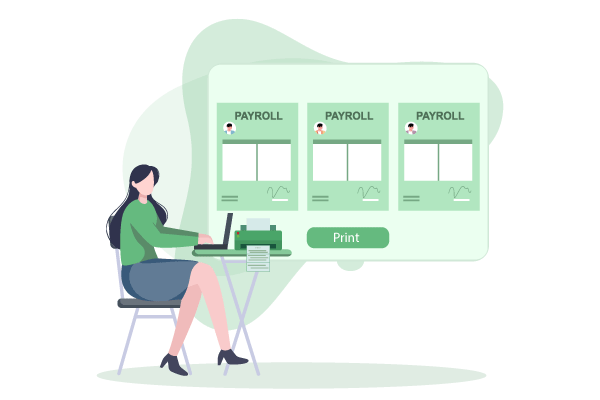 MULTIPLE FEATURES, ONE PLATFORM
CONNECT ANY BANK, PREVENT FORGERIES
OPEN A MODERN BANK ACCOUNT WITH ZIL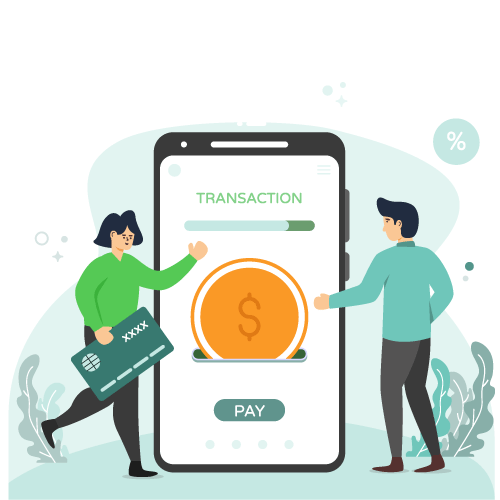 Transforming Payroll Management
Payroll by credit card ensures your business operations remain undisrupted when cash flow becomes challenging. This innovative solution integrates seamlessly with top-tier payroll software. A significant bonus to this system is accumulating reward points on your credit card. Payroll by credit card provides an efficient payroll solution and rewards you, optimizing your business expenses and enhancing your financial stability.
FREQUENTLY ASKED QUESTIONS
How to pay someone with a credit card?
OnlineCheckWriter.com allows you to pay anyone with a credit card without them incurring any transaction costs. You can decide how the payee receives it and choose between ACH, check, or wire transfer.
How accept credit card payments?
You can accept credit card payments, even if you are not a merchant. OnlineCheckWriter.com allows you to accept credit payments as ACH, Wire transfer, or Check and eliminate any credit charges or transaction costs.
How do credit cards reward work?
OnlineCheckWriter.com can be an effective tool to enhance your rewards strategically. With clear visibility of all your transactions, you can plan your spending to maximize rewards based on your credit card issuer's specific categories. If your credit card offers higher points for certain purchases, the cloud-based platform allows you to prioritize those transactions, boosting your overall reward points.
Credit Card vs Debit Card
Credit cards and debit cards are two types of payment cards used for making transactions. However, credit card payments are not accepted by everyone. With OnlineCheckWriter.com, you can make credit card payments even if they are not accepted.
You will love OnlineCheckWriter.com. We are sure.
We are confident to offer a 15-day free trial.
No credit-card required for free trial.
Trial period comes with full features: unlimited checks, bank accounts, users/ employees, etc.