Invoice Management
Invoice Management is easy and convenient with the billing management system. Create and send invoices to your customers instantly online via emails or SMS – they can pay the amount easily with a single click! You'll also be able to keep track of every transaction on this best invoice software, so there's no need for any paperwork! In addition, to make your invoice processing simpler, the billing and invoicing software lets you pay and receive ACH and Wire transfers at low transaction fees. And send checks by mail with our $1.25 check mailing service through USPS/FedEx. This electronic billing software is a suitable option for your invoice management.
TRUSTED BY MILLION PLUS USERS
5000+
new customers per week
22K+
transactions per week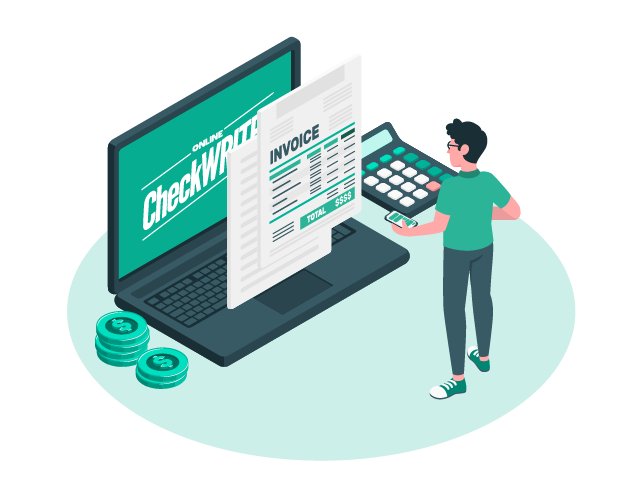 Invoice Management Solution For Your Business
OnlineCheckWriter.com has a great option for managing invoices that can be customized to your business's needs. This billing and invoicing software makes it easier than ever to keep track of invoices. With a few clicks on OnlineCheckWriter.com, you can quickly create and send to your valuable customers making invoice management easy. Whether you prefer to send them via email or SMS, OnlineCheckWriter.com, the best invoice software, makes it easy and convenient to handle invoices in a way that helps your business grow in the digital age.
MULTIPLE FEATURES, ONE PLATFORM
CONNECT ANY BANK, PREVENT FORGERIES
OPEN A MODERN BANK ACCOUNT WITH ZIL
Make Your

Invoice Management Simple
OnlineCheckWriter.com makes your invoice processing simple. The cloud-based software makes it easy to create, record, track, and send invoices and bills. Also, This cloud-based invoice management software makes it easier to get payments by sending payment links straight to vendors. This makes transactions quick and easy.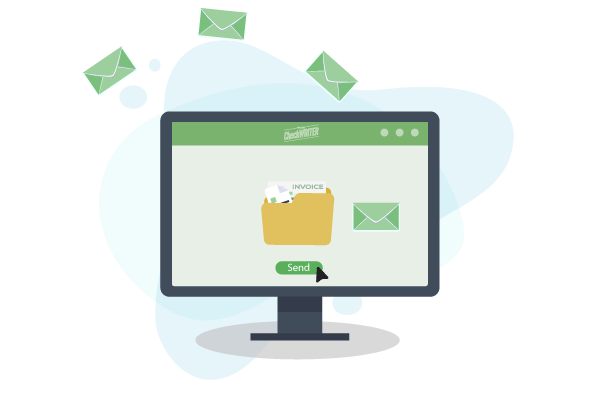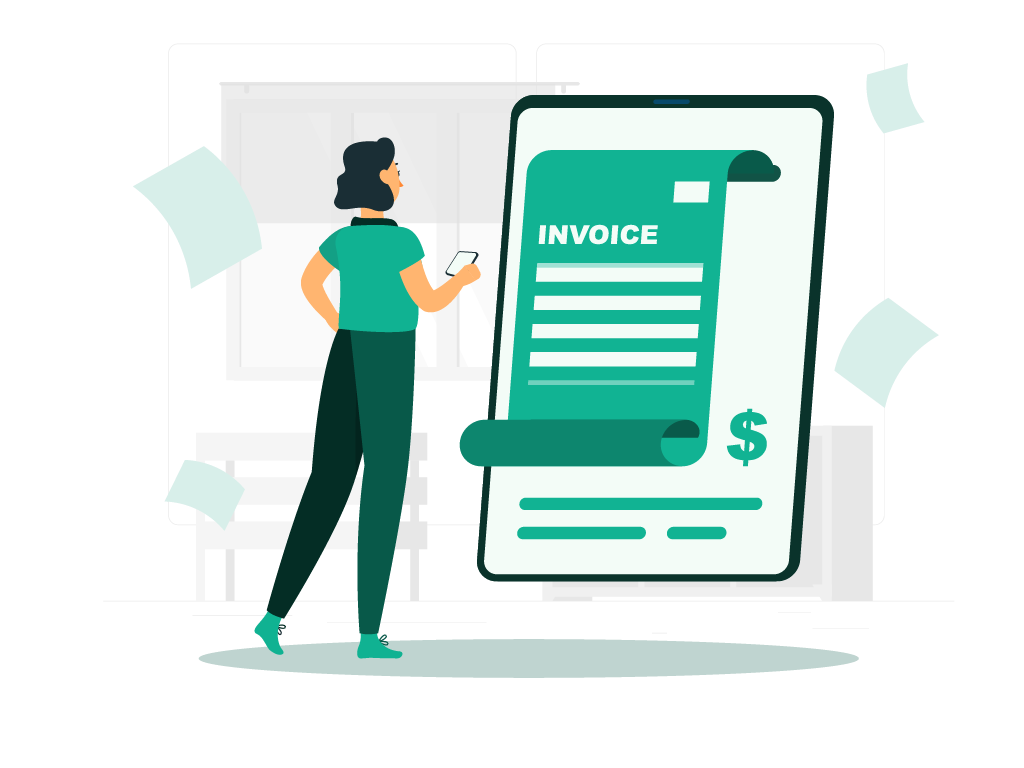 Billing and Invoicing Software 
Invoicing is the cost of a product or service from the seller to the customer. The invoice explains everything and tells the customer when and how much they need to pay. This billing and invoicing software allows you to easily create, record, track, and send invoices.
On the other hand, a billing management system is a written or printed statement of charges for a product or service. With these simple financial terms, everyone can understand where their money should go and what they owe to sellers, customers, or companies. The cloud-based electronic billing software lets your invoice management and bills from anywhere, anytime.
Easy To Access
Instant access to your account anywhere, anytime.
High Security
Secured with Encryption, Fraud Detection, and Infrastructure.
Easy Payment
Efficiently transfer funds to where they're needed.
Get Invoice Payment Instantly
Using this invoice management solution, you can get payments instantly from your clients by sending links via email or SMS. Your clients can pay right from the mail using the link. If your client has an OnlineCheckWriter.com account, the bill directly goes to the bill pay page, and they can pay the bill by checks or Direct Deposits. Moreover, this all-in-one invoice management system lets you receive payments by checks, cards, ACH, RTP, PayPal, and Bit Pay with 100% face value.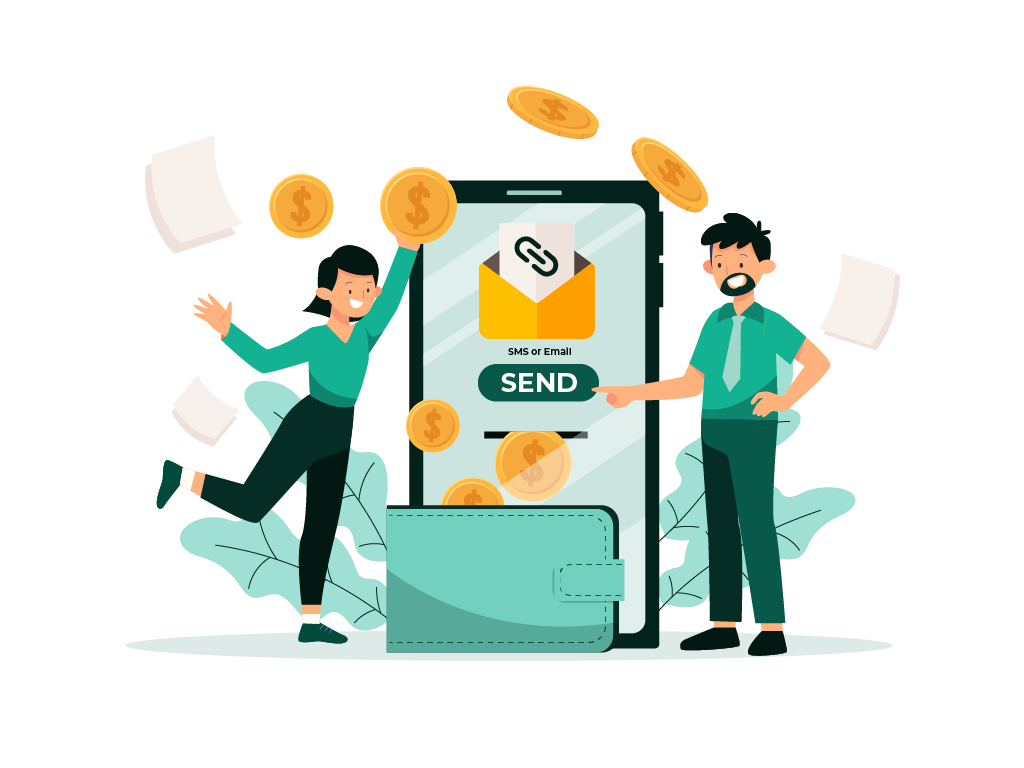 FREQUENTLY ASKED QUESTIONS
What is invoice management?
Invoice management is a procurement-related internal business function in charge of managing and processing invoice documents from vendors and suppliers. With OnlineCheckWriter.com, invoice management can be done efficiently.
How do you process the invoice?
The invoice is placed into the accounting system once it has been authorized and there have been no deviations. The payment can then be issued after a voucher is established. Invoice processing can be done seamlessly using the billing management system OnlineCheckWriter.com.
Why are invoices important in a business?
In order to get paid by their clients, businesses must create invoices. With OnlineCheckWriter.com, you can get payments instantly from your clients by sending links via email or SMS. The cloud-based electronic billing software solution lets you easily manage your business finances.
Invoice vs Billing
A bill is used by the consumer to refer to payments they owe suppliers, whereas an invoice is created by a business in order to collect money from its client. You can effectively manage your invoices and bills with OnlineCheckWriter.com, the billing management system.
$50B+
Revolution
In payments processed through Zil.
22,000+
Partnership
Our platform works with over 22,000 banks and financial institutions around the world.
499,000+
Integrity
Trusted by more than 60,000+ customers within 10 months of launching.