Our team OnlineCheckWriter.com is attending Money 20/20 in Las Vegas this October 23-26. Having the opportunity to meet up with fellow Fintech community members and discuss the upcoming launch of their products is something we are looking forward to.
This three day conference, known as "Fintech's Biggest Conversation", will provide a platform for in-depth discussions about the future of money and finance, as leaders in the finance industry collaborate to build an industry that can survive and thrive in the future.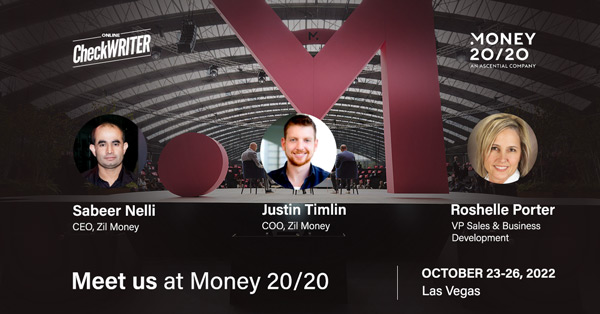 "As a rapidly growing Fintech company, we are happy to be a part of Money 20/20. We consider it an honor and an opportunity to meet the best in the industry. We welcome fintech experts, investors, and everyone interested in payment solutions to come and visit us," said Sabeer Nelli, CEO of OnlineCheckWriter.com.
At Money 20/20, we will be at booth #1408. Our new credit card payment facility will be launched during this event, where anyone can be paid with a credit card even if they do not accept cards. We will also feature our existing payment ecosystem to help companies with the most cost-effective and secure payment options.
Online Check Writer
Key figures
4,000+
New Customers a Week
50,000+
Transactions per Week