Checks are among the most used instruments for financial transactions where transactions cannot be performed using cash. Businesses use business checks for meeting business expenses like payrolls and vendor services. There are two types of business checks that can be ordered; one is laser printed the other is manual. Business checks have business information on them like business name, business logo, and business account details. It is necessary to have a business account to get business checks. Laser-printed checks have all details like the business name, payee name, amount details, and account details printed on them.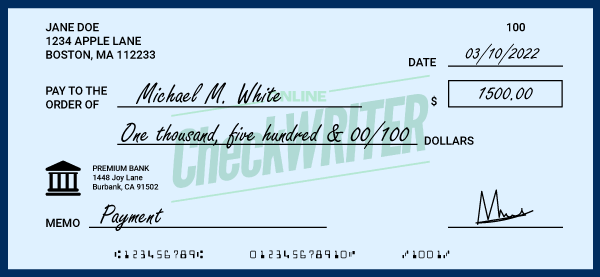 Online Check Writer
Key figures
4,000+
New Customers a Week
50,000+
Transactions per Week
On the other hand, manual checks need the information to be written out on them. Regardless of whether checks are manual or printed, they would have to be ordered from a bank or a third-party financial institution unless there is efficient check printing software. Pre-ordering checks is expensive and time-consuming. Pre-ordered checks are limited, so a business might run out of checks within some time and would need to place orders for them regularly. An efficient check printing software like Online Check Writer lets businesses print checks effortlessly and save the cost of having to pre-order checks.
The Check 21 Act lets anyone print checks on any paper (regular paper or blank check stock paper). Online Check Writer helps you take advantage of it by letting you customize your checks and print them on any printer from the convenience of your home or office. The drag-and-drop check design interface makes it easy for customers to decide where the logo is printed? How does the check look? And so on. Additionally, Online Check Writer has integrations with over 22,000 banks, making it easy to print their checks using the software. Online Check Writer also has third-party software integrations which allow the export of data from that specific software, making it easy to print their checks.
Why Online Check Writer?
Let's you design and print custom checks

Offers free check drafts, eChecks, and checks by mail

Bank integrations 

Third-party app integrations

Free ACH payments, direct deposits, wire transfers
Accounts receivable and accounts payable management