The 6 Best Places to Order Checks Online in 2021
In today's world, people are looking for the best way to get their checks printed. It is because they want their checks to be delivered quickly and professionally. Many places offer this service. Ordering checks from the banks are usually the priciest way, but it is possible to find lower-priced check suppliers online. There are many traditional check printing companies that offer a variety of services. In fact, for the rest of this guide, we will cover the 6 best places to order checks online in 2021.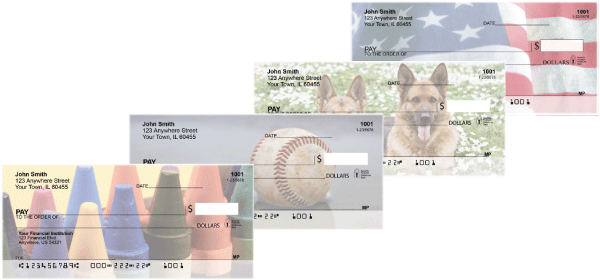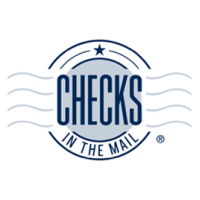 Checks In The Mail
Checks In The Mail is a renowned company that sells over a billion checks per year to customers across all states in the USA. The company features around 200 different checks styles as well as provides even high discounts for new customers. Besides, the company promises high-security checks for personal and business accounts such as micro printing and CPSA padlock icon to make it as secure as checks from banks. The checks start at a very reasonable price, $25.25 for a box of 100 personal checks. You can buy checks in quantities as low as 25 checks for $5.25. Also, you can find the best price while buying the bulk of 200 checks.
In addition, you can order checks with protection from Fraud Armor Fraud Service for an additional fee. Also, Checks In The Mail offers other business accessories such as computer and manual checks, deposit supplies, and IRS-approved tax forms. Usually, it will take 6 to 14 days for your checks to arrive, depending on the delivery method selected.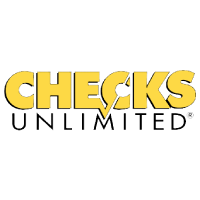 Checks Unlimited
Checks Unlimited is a well-liked choice to buy checks online. The company provides services to over 50 million customers with highly-secured personal and business checks. Besides, they offer great introductory rates and discounts on bulk orders for new customers. The checks come in more than 200 designs and with a customizable photo option. Also, the checks come with a two-dimensional holographic foil that cannot be removed, reproduced, or copied for added security.
Checks Unlimited is an excellent option if security is your priority. You can also secure your checks further with the EZ Shield Check Protection Program for an additional fee. Its price is determined by the design and package. One box of basic blue checks costs $52.92, and one box of business checks costs $5.99. Normally, Checks Unlimited takes 7 to 15 days to arrive your checks, depending on your delivery method.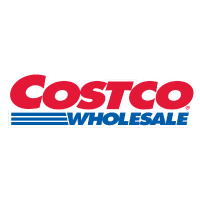 Costco Checks
Costco offers check printing through its Harland Clarke partnership. It provides an excellent selection of checks depending on your needs for bulk or smaller orders. Of course, as is the normal condition of Costco, you'll need to purchase in bulk due to the minimum order option being 200 checks. Costco checks offer a variety of personal and business checks with high security. Its business checks have around 25 security features which are more than any other companies offer. Each check consists of fluorescent fibers, heat-sensitive ink, holograms, and watermarks.
Costco checks price starts at $29.03 for 200 single checks for business/Gold star members. They also provide 500 high-security laser draft checks for $127.97 for its Gold members. In case of delivery, Costco's free standard delivery takes 12 to 15 business days to deliver your order.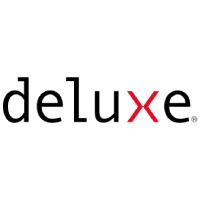 Deluxe Checks
Deluxe checks are one of the popular providers of personal and business checks in the USA. They are well known for their services and quality aimed at helping small businesses. Deluxe checks offer plenty of designs, with nature scenes, classic characters, and sports themes. Also, the company provides numerous customizable design options that allow customers to add logos and font styles.
They also offer enhanced high-security features on their checks, including micro printing, heat reactive ink, and unique papers. Even though the price is not as competitive as other cheap business checks, Deluxe offers a very high standard of professionalism and security. Deluxe checks cost $117 for 400 checks, and it takes 10-14 days for standard delivery of your checks.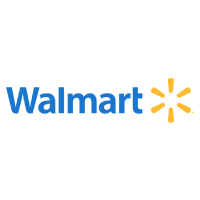 Walmart Checks
Walmart is an excellent option for the customization of checks. You can order personal and business checks with thousands of check designs at an affordable price. Their check designs include iconic brands and organizations such as star wars, Disney, and ASPCA.
Walmart also offers highly secured checks backed by CheckSafe to protect you from forged endorsements, forged signatures, and altered checks. In case of any issues, the company has check fraud specialists who will work with your bank and merchants. Walmart checks price starts at $7.46 for 150 checks, and it takes 10-12 business days after receiving the order to deliver your checks.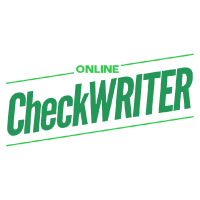 Online Check Writer
If you are looking for a check printing company to print your checks at the fastest possible time, Online Check Writer is the best option for you. Using this cloud-based check printing software, you can print checks instantly online on-demand. After Check 21 Act, there is no requirement for MICR code and special printers to print your checks. You can print checks on blank stock papers using a regular printer at your office or home.
You can create a check with your bank details, payee name, amount, and even with your signature on it. Also, you can design your check styles by uploading images and logo on them. Besides, you can pay and get paid by checks, eChecks, ACH, and Checks by mail using the platform. OCW also offers high-security software with an Auto fraud detecting system to help to prevent fraudulent checks from hitting your account. Online Check Writer price range starts from $49.99 for one year with unlimited check printing, eChecks, ACH, and checks by mail services.
Final Verdict
The companies mentioned above are the 6 best places to order checks online in 2021. They offer a wide range of features regarding designs, security, and price. When you choose a company to print your checks, it is essential to find one that meets your needs. Online Check Writer is a reliable choice, with instant checks printing, high security, check designs with own images, and a competitive price.
When it comes to convenience also, OCW beats all other check printing companies. While other companies take 10-15 days to deliver your checks, OCW prints check instantly with your payee name on them. It will save your money from making unnecessary payments due to running out of checks.
FREQUENTLY ASKED QUESTIONS
What paper do I need to print checks?
Check stock paper is paper specially made for printing checks. It prevents others from altering your checks. It will also give you an idea of how big you need to design your checks if you are designing your own. You can purchase check stock paper online or at most office supply stores.
Can I print checks at home?
Yes, you can print checks at home with any printer. Thanks to the Check 21 Act that allows check printing on any printer. Online Check Writer brings you the best check printing software online. You can print checks in the comfort of your home.
Is order checks online safe?
It's completely safe to order checks online. Online check ordering is a wonderful way to save money. Using the internet, you can order inexpensive checks that will still be of the highest quality. These checks are perfect for businesses that are just starting off. You can use high-quality checks to create an impressive business image. You can find checks online that are suitable for any business. You can even find matching business card checks.