ACH transfer is a nationwide network that coordinates electronic payments and payments between bank accounts using account and routing numbers. ACH is suitable for batch, automated, and recurring payments. For this reason, more and more businesses are choosing ACH as their preferred payment method.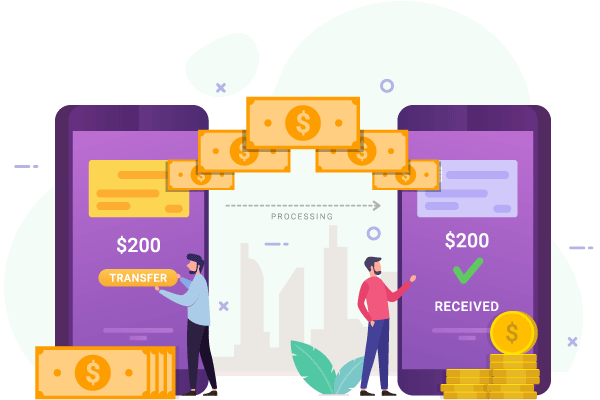 Online Check Writer
Key figures
4,000+
New Customers a Week
50,000+
Transactions per Week
How Safe are ACH Payments?
The Federal Government governs ACH and the National Automated Clearinghouse Association (NACHA), a non-profit organization is monitors, coordinates, and facilitates the ACH network. ACH fraud and error are uncommon due to the defensive measures essential in the banking and fintech industry and the rule guide set by NACHA. Although the error rate is low, it is around 0.3% of all transactions. Every business owner must approve, understand and protect their payment process from minimizing risk and promoting security when using ACH transactions.
Make ACH Payments with Online Check Writer
When it comes to making payments for your business, Online Check Writer can be the solution you need. With our platform, you will have access to features including same-day ACH transactions, addenda records, and intensive tracking, all helping your business manage payments regardless of whether your company is large or small. Also, it doesn't matter what type of business you're starting up; Online Check Writer offers a program to use with almost any aspect of financial management that your organization may need.