Why OnlineCheckWriter.com?
OnlineCheckWriter.com offers: 
Various payment options: There are various payment options to suit your needs, including checks, ACH, payment links, and credit card payments without payee fees. 
Convenience: The payment method best suits your cost and time preference. 
Secure transactions: OnlineCheckWriter.com takes security very seriously, ensuring that all transactions are safe and secure. Our latest security protocols protect your information on our platform. 
Low transaction costs: Businesses processing a high volume of payments can result in increased fees. At low transaction costs so you can keep more of your money.
User-friendly platform: You can make and receive payments, view transaction history, and access payment reports all in one place. 
Reliable customer support: Our customer support team is always ready to assist you with any questions or needs.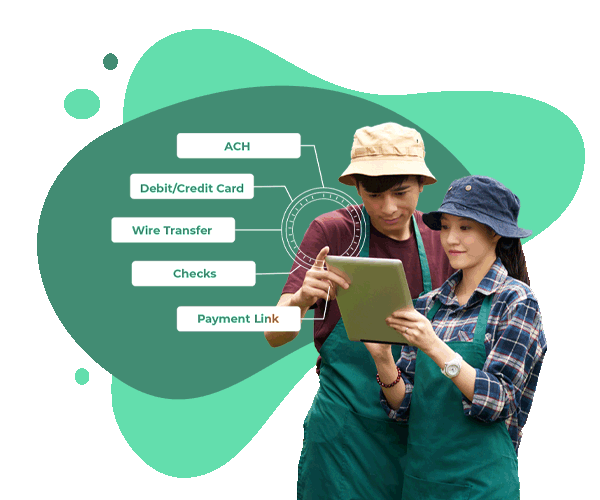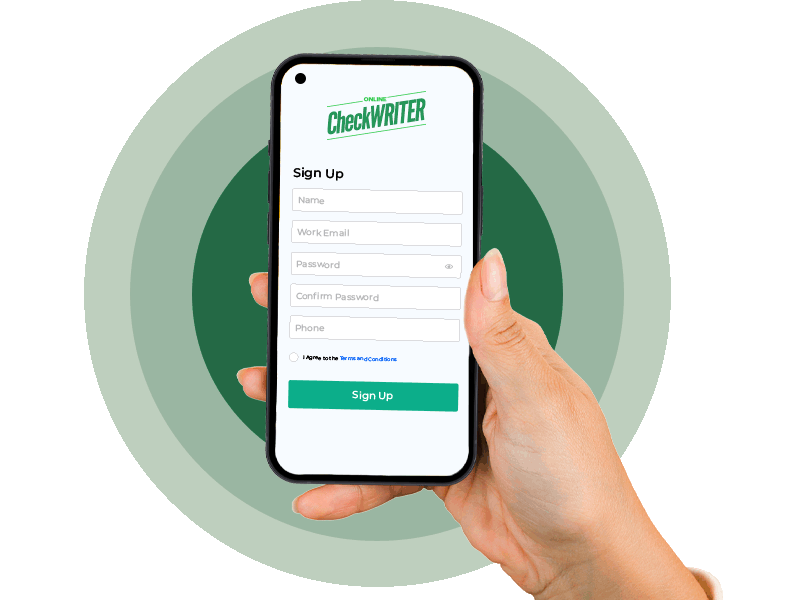 All-In-One Mobile App For All Your Business Needs
Move money seamlessly on iPhone, iPad, and Android Phones. Download our app from iOS App Store or Google Play Store. We have loaded our mobile app with all the features and functions of our web application in a truly mobile experience so you can still run your business on the go.
FREQUENTLY ASKED QUESTIONS
How to accept credit card payments?
Farmers' market payments are now easy and hassle-free. You can easily accept credit card payments without incurring any payee charges with OnlineCheckWriter.com.
How to sell at a farmers market?
To improve your chances of securing your preferred farmers market booth, it's best to contact the market operators well before the season starts. Typically, markets have a website where you can submit your application, but if that's not an option, you can attend the market and request to speak with a market manager. In the case of payments management, OnlineCheckWriter.com will help you streamline and manage your finances effortlessly.
How to start a farmers market?
Starting a successful farmers market involves careful planning, including researching demand, assessing feasibility, developing a comprehensive business plan, finding a suitable location, recruiting vendors, obtaining necessary permits and licenses, setting up infrastructure, and promoting through various channels. Also, you can seamlessly manage your payments with OnlineCheckWriter.com.
ePayment and Digital Payment
ePayment and digital payment are electronic transactions via digital devices like computers, smartphones, or tablets. ePayment refers to online banking or credit/debit card transactions, while digital payment includes ePayment and other digital transactions like mobile payments, electronic wallets, and cryptocurrencies. They are popular due to convenience, speed, and security, allowing for seamless transactions without physical cash or checks. ePayment option from OnlineCheckWriter.com lets you make seamless payments anytime, anywhere.
We offer a white-label payment platform that you can operate with your brand.
Join our Agriculture Market Payment Platform today and make your transactions easily and securely.