Pay With eCheck
Pay With eCheck quickly and effortlessly. Send eCheck online instantly through text or email. For both professional and personal use, an eCheck processor might be suitable. Converting your paper checks to eCheck payment is the simplest way to send money to your payee.
Moreover, OnlineCheckWriter.com offers online banking through ZilBank. The platform offers free business checking accounts for sending ACH, wires, and checks by mail.
TRUSTED BY MILLION PLUS USERS
5000+
new customers per week
22K+
transactions per week
Pay With eCheck Or Print Checks
With the choice to pay with eChecks or printed checks, OnlineCheckWriter.com makes paying easy and simple. The platform lets people and companies pay by letting them send one-time printable PDF eChecks straight through text or email. Also, the Check Printing Software lets you print checks online right away, whenever you want, from anywhere. Thanks to the Check 21 Act, which lets you print checks on any printer, blank stock papers are easy to find at office supply shops or online and can be used to start writing checks on your own. OnlineCheckWriter.com lets you handle your payments in a way that works for you and is safe and easy to use.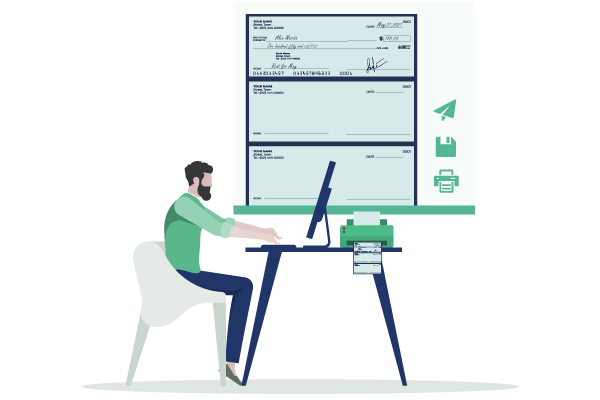 MULTIPLE FEATURES, ONE PLATFORM
CONNECT ANY BANK, PREVENT FORGERIES
OPEN A MODERN BANK ACCOUNT WITH ZIL
Easy To Access
Instant access to your account anywhere, anytime.
High Security
Secured with Encryption, Fraud Detection, and Infrastructure.
Easy Payment
Efficiently transfer funds to where they're needed.
What Is eCheck Payment?
Pay with eCheck through text or email. Deliver one-time printable PDF eChecks to your payee. A regular printer can print it on blank check stock paper. It's simple to keep track of your payments with recurring payments. In addition, OnlineCheckWriter.com offers low-cost eChecks that offer all the benefits of paper checks.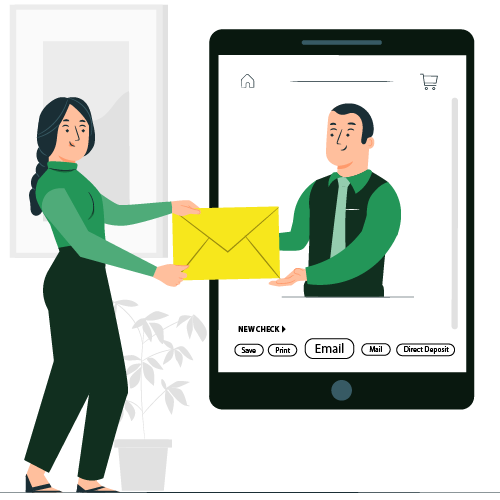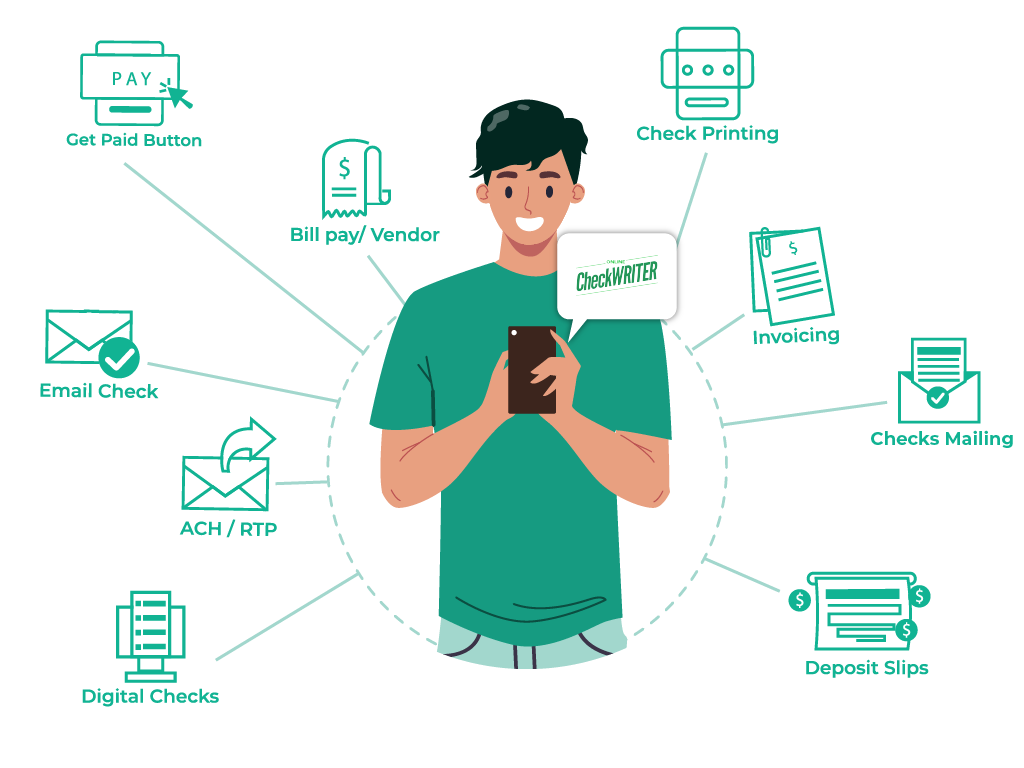 Pay With eCheck: Streamline Your Finances Anytime
OnlineCheckWriter.com offers a Payment Platform that puts all your financial tasks in one place you can access from your smartphone. You can easily handle your finances on the go. OnlineCheckWriter.com makes financial tasks easier by letting you handle ACH payments, direct deposits, and RTP. This all-in-one platform makes it easy for users to send and receive funds. This lets you run your business efficiently while staying connected and in charge of your financial transactions.
FREQUENTLY ASKED QUESTIONS
How do eChecks work?
eCheck processor works by using ACH (Automated Clearing House), which transfers money from the payer's account straight to the recipient's bank account. eCheck pay functions similarly to paper checks; the only distinction is that, upon authorization, funds are electronically transferred from the customer's account to the merchant's bank account. As a result, they are a faster and safer alternative to paper checks. You send and receive payments on OnlineCheckWriter.com by printable checks, eChecks, or checks by mail.
Are eChecks safe?
eCheck processor are more secure than printed checks because they offer more security measures, including electronic encryption, to guard against fraud and data theft. With the military-grade secure check printing platform at OnlineCheckWriter.com, move money securely via eChecks, printable checks, and checks by mail.
How to deposit eCheck?
After approval, electronic checks can be deposited directly into the recipient's bank account or remotely by taking a picture of the eCheck, which the bank then scans using OCR technology. OnlineCheckWriter.com offers low-cost eChecks that offer all the benefits of paper checks. Send eCheck online instantly using the cloud-based platform.
eCheck vs Debit Card
eCheck is processed by an Automated clearing house network, while a card network processes debit cards. With OnlineCheckWriter.com, you can send eCheck online instantly, print checks via email and SMS, and send and receive payments by credit card.
$50B+
Revolution
In payments processed through Zil.
22,000+
Partnership
Our platform works with over 22,000 banks and financial institutions around the world.
499,000+
Integrity
Trusted by more than 60,000+ customers within 10 months of launching.