ACH or Automated Clearing House is a form of electronic payment guaranteed to reach your recipient safely and securely. ACH payments are generally processed within one business day, but sometimes they could go up top three days. ACH payments allow money to be transferred from one bank account to another without using any financial instruments such as checks, credit cards, or wire transfers. ACH payments are controlled by NACHA (previously called the National Clearing House Association). Any electronic payment made without using a financial instrument would likely be processed by an ACH system. ACH charges less than other forms of payment, making ACH the preferred form of payment for businesses.
There are two categories of ACH payments, ACH direct deposits, and ACH direct payments. ACH direct deposits are used to pay government funds, payroll, interests on deposits, and other payments. On the other hand, an ACH direct payment is used to transfer funds between customers or businesses, like paying bills, sending money to loved ones, donating to charity, purchasing, or settling bills.
The cost of ACH payments depends on whether a business is directly accessing the ACH payment or being done through a third party. Direct access is expensive and hence is recommended only to large businesses, small and medium businesses would find ACH payments to be more profitable when they are doing it with the help of a third party like Online Check Writer. Online Check Writer does not charge for ACH payments and processes them within one business day in most cases.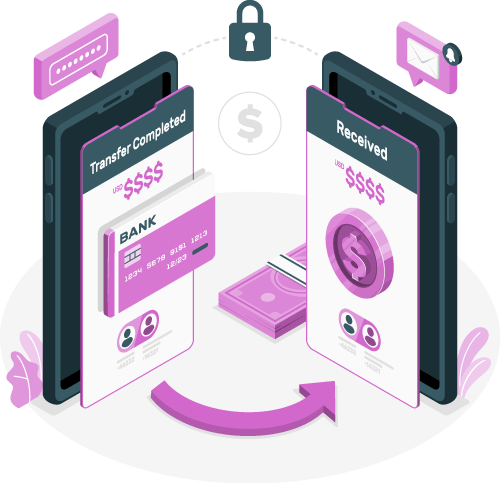 Online Check Writer
Key figures
4,000+
New Customers a Week
50,000+
Transactions per Week
Some of the Benefits of ACH Payments Include:
Low processing costs: They only have a nominal fee in most cases, but Online Check Writer offers ACH payments without any transaction charge. 
Fewer declines: The chances of the transaction being declined due to expiration are less as money comes directly from checking accounts. 
More convenient: There are no paper formalities like checks, and there is no need to make multiple trips to the bank, making this option very convenient. 
Increased customer convenience: Caters to a better customer experience and provides recurrent billing services, including one-time payments.
Some Limitations of the ACH Include:
Speed of transactions: Some ACH transactions cannot be processed daily and might take three days to process.
Cap: There is a daily limit of 25,000 imposed on same-day transfers. 
Time limit: ACH will not be processed during weekends or after a specific time of the day.
The US only: Services are available only in the United States of America.