Accept Payment
Accept Payment just got simple. You can now send and accept money quickly without any stress. Avoid tiring bank days and start paying and receiving money easier than ever from the comfort of your home. The software offers a variety of payment methods, including credit card payment, ACH, wire transfers, and eChecks, to make your transactions more simple and secure. The software allows you to print as many checks as you want from your home or office using any regular printer. You can send and receive money through wire transfers, ACH, checks, and eChecks. Furthermore, you can easily send checks for just $1.25 by USPS/FedEx with just one click.
Learn More About Accept Payment
TRUSTED BY
MILLION PLUS
USERS

Rated check printing software
in the QuickBooks app store

Banks & Financial Institutions
are Connected
Cross Platform Support
Use the application on your desired platforms. Install the application on your mobile devices and enjoy the features from anywhere. The user-friendly platform manages all your financial aspects from your smart devices under one roof.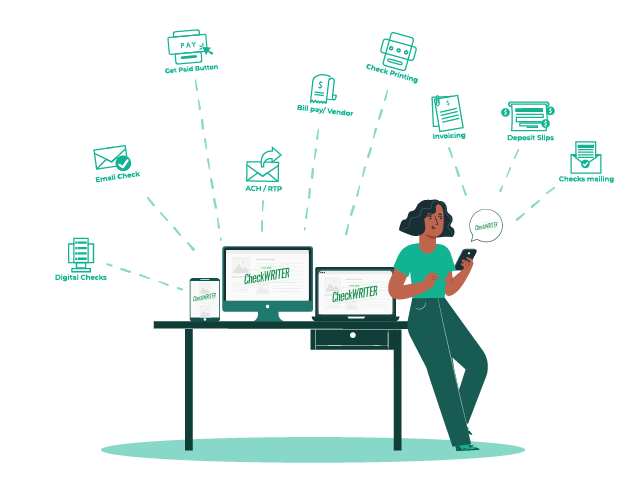 Check Printing
Create and print business checks at your office desk with a drag and drop design.

Pay By Credit Card
Now pay by credit card even if they don't accept them.

Cloud Bank
Open an online bank account with no hidden charges.

Check Mailing
Check mailing without leaving your desk for $1.25. We print and mail it by USPS/FedEx.

ACH / RTP
Pay or get paid one-time or recurring ACH/RTP with low transaction fees.

Wire Transfer
Transfer money electronically from one financial institution to other.

Email Check
Send your checks as a one-time printable pdf with a tracking facility.

Digital Checks
Digitize your paper checks and make your payments via emails or text.

Integration
Integrate with the top third-party applications.

Deposit Slips
Instantly create & print the deposit slip of any Bank. Keep track & auto reconcile it.

Payment Link
Create a HTML form or link to receive payments.

Bank Data
Connect & reconcile, Categorize from Any Financial Institution automatically.

Bill Pay / Vendor
Pay Bills Online, Schedule them, Manage suppliers, and reduce risk.

Invoicing
Create invoice to your customer and send link through email.

User / Approver
Give access to accountant or clients with a role based user and approval process.

API / White Label
Interactive developer-friendly API. Complete white label solution.
MULTIPLE FEATURES, ONE PLATFORM
CONNECT ANY BANK, PREVENT FORGERIES
OPEN A MODERN BANK ACCOUNT WITH ZIL
Mobile Payments
Mobile payments, which are transactions made using mobile devices such as smartphones or tablets, have grown in popularity due to their convenience, speed, and security. Using mobile wallets or banking apps, users may effortlessly make purchases, pay bills, and transfer funds. With features including credit card payment, ACH, wire transfer, eChecks, and printed checks, OnlineCheckWriter.com enables quick and secure transactions. Users can make their transactions simply and safely with OnlineCheckWriter.com, knowing their money is safe and secure.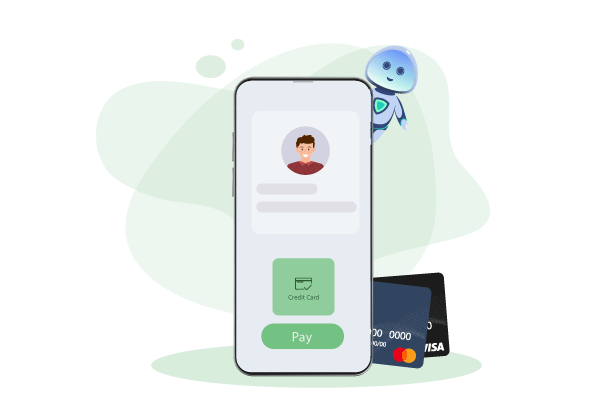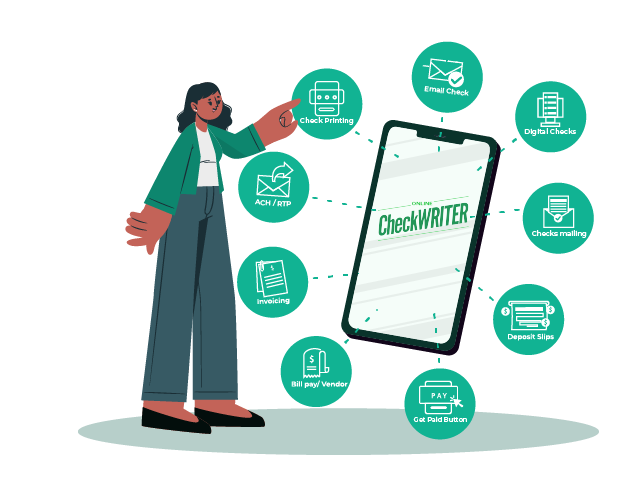 All-In-One Platform
Move money seamlessly on iPhone, iPad, and Android Phones. Download from iOS App Store or Google PlayStore. The mobile app is fully loaded with the features and functions of a web application in a truly mobile experience. Processing ACH payments, direct deposits, or RTP is now easy. Pay and get paid by printable checks and eCheck with the all-in-one platform at low transaction fees, so you can still run your business on the go.
Benefits of Accepting Online Payments
When you accept payments online using OnlineCheckWriter.com, you get the benefits of convenience, security, increased customer reach, efficiency, and professionalism. Businesses can increase their customer base, improve record-keeping, and enhance their professional image by utilizing features that facilitate easy and secure transactions using credit card payments, ACH, International wire transfers, eChecks, and printable checks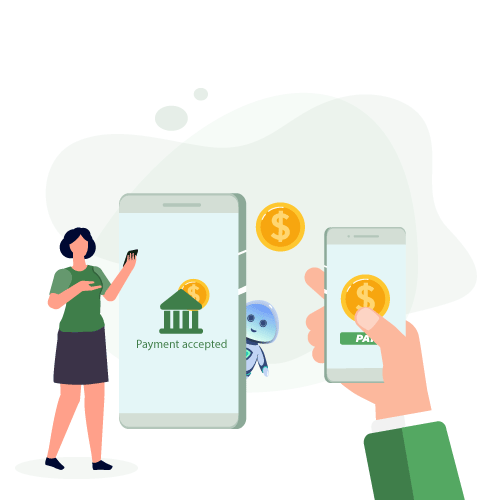 FREQUENTLY ASKED QUESTIONS
How to accept online payments?
There are many steps in between the process. When using credit card to make a purchase, the amount you charge is added to what you owe, typically your credit card's balance. Your balance is not just the sum of your purchases, however. It also includes the interest you owe on your balance and any fees and penalties the card issuer has charged you.
How to accept credit card payments?
With the multiple payment options provided by OnlineCheckWriter.com, you can give your consumers the freedom to select how and when to pay for their purchases. It offers the widest variety of payment options available.
What is the best platform to accept payments?
OnlineCheckWriter.com is the best platform to accept payments from overseas. In addition, we offers the lowest rates for the services. Accept payments through the most secure, convenient, and cost-effective payment pathway.
Accept Payment vs Receive Payment
When you receive a payment, it will deduct funds from the client's outstanding balance. As a result, many online businesses will need credit cards to keep their customers happy. OnlineCheckWriter.com lets you securely accept credit cards, ACH, wire transfers, and eChecks. Select a payment method that suits you.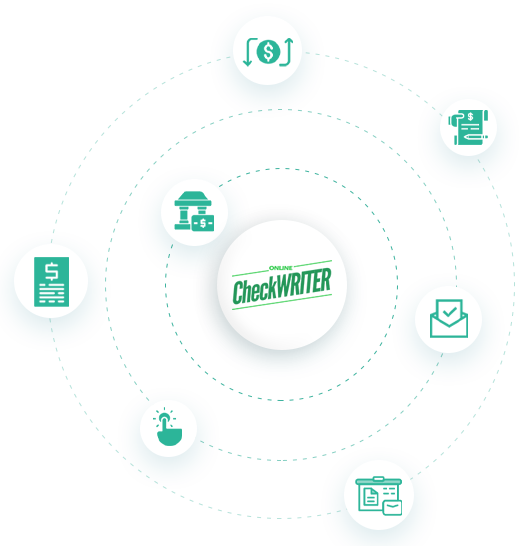 YOUR PERFECT ACCOUNTING SOLUTION
Cutting Cost by Allowing Businesses to use

B

lank Check Stock over Pre-Printed Checks.
A single platform to connect all your bank accounts.
Accept Payments by Phone, Email, Fax & more.
Detecting Fraudulent Checks
Send Checks via Postal Service.
Managing Payrolls.