Check Ordering Online
Check Ordering Online is both time-consuming and expensive. Instead, print checks instantly online on-demand on blank stock paper using your office or home printer. As a result of the Check 21 Act, checks can be printed using any printer. The platform allows you to customize checks and print them on blank stock paper instantly on demand. Additionally, you can pay and get paid by checks, eChecks, and ACH transfers. Use our $1.25 Check mailing service through USPS/FedEx to send checks by mail.
TRUSTED BY MILLION PLUS USERS
5000+
new customers per week
22K+
transactions per week
Switch to Blank Check Stock
Save 80% on check printing costs by using premium blank stock papers to print high-quality checks. Ordering checks online from third parties is expensive, but you can create and print checks on blank papers at a fifth of the cost. All you need is a printer and some blank stock papers. Avoid having a large stock of pre-printed checks with your bank details by printing checks instantly on demand. Choose OnlineCheckWriter.com, the safer and more cost-effective option of printing on blank stock papers instead of ordering checks online.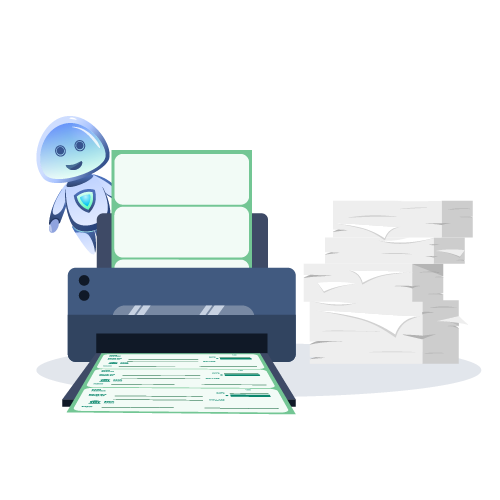 Our Features AP/AR
OnlineCheckWriter.com offers a wide range of banking features to make your business transactions secure and flexible. Now you can pay and receive payments with the easy-to-use software and dive into the journey.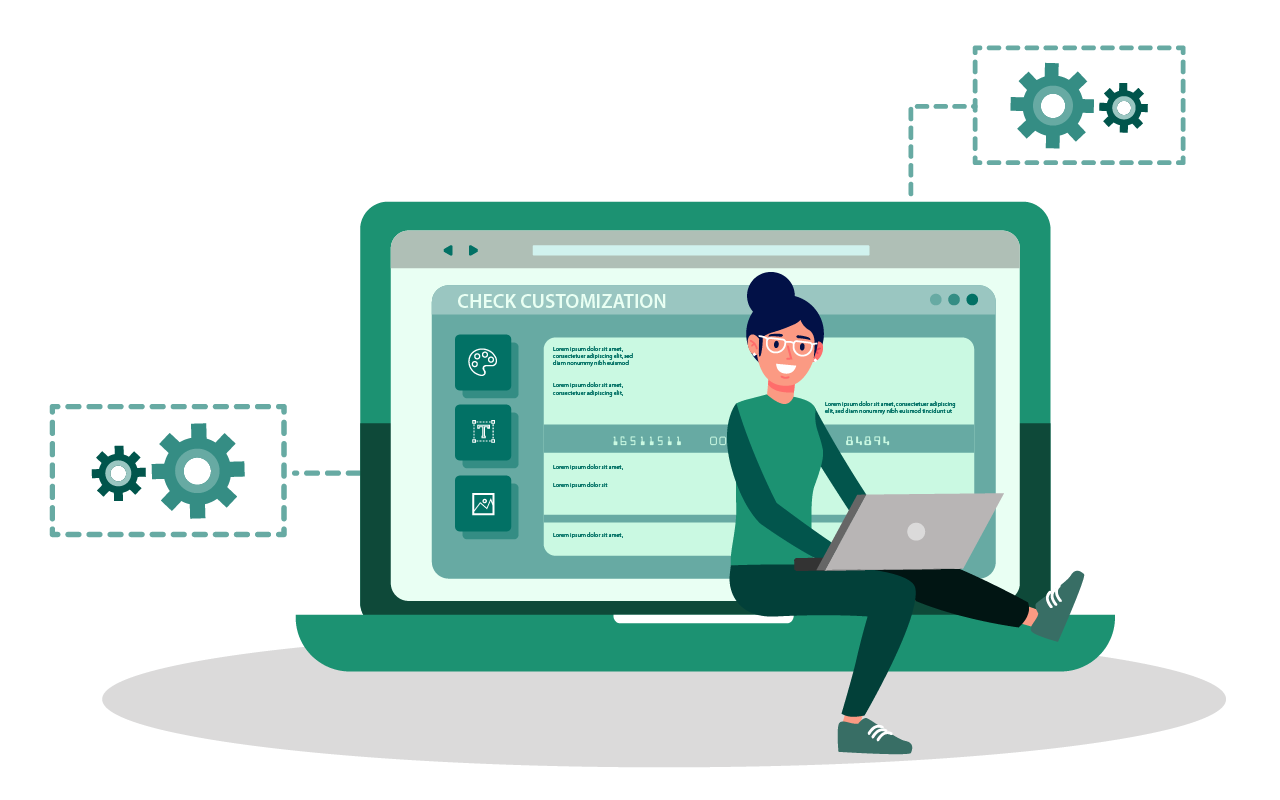 Customization of Checks
Design and print your checks easily with OnlineCheckWriter.com. Use the user-friendly platform to customize checks with a simple drag-and-drop feature. Personalize your business checks by adding your logo, preferred font, and style. This efficient tool helps you create professional-looking checks that match your company's branding. After customization, you can conveniently print the checks on regular paper using a standard printer at home or in the office. The online check printing software saves over 80% on check printing costs.
Positive Pay for Checks
OnlineCheckWriter.com offers financial management tools for businesses, including the Positive Pay feature to prevent check scams. With Positive Pay, businesses give their banks a list of cleared checks, cross-referenced with outgoing checks. The system alerts the company to potential scams if unauthorized checks are detected. Automating Positive Pay saves time and money, providing protection and peace of mind against fraud. Users can print payroll checks and make online bill payments using the free check printing software.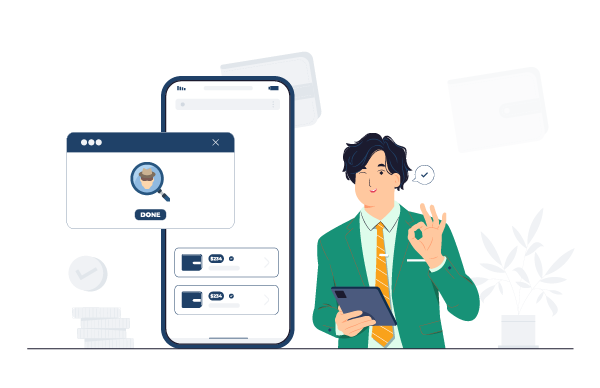 Easy To Access
Instant access to your account anywhere, anytime.
High Security
Secured with Encryption, Fraud Detection, and Infrastructure.
Easy Payment
Efficiently transfer funds to where they're needed.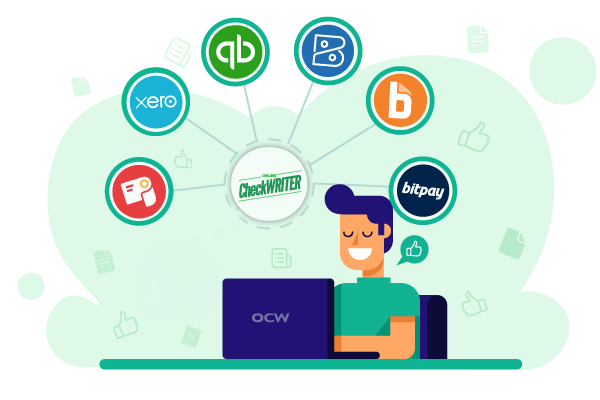 Integration with Banks and Accounting Software
OnlineCheckWriter.com is integrated with 22,000+ banks and financial institutions and allows you to connect multiple bank accounts and their check format. Also, it even offers bank reconciliation solutions and prevents fraudulent checks from hitting your account.
FREQUENTLY ASKED QUESTIONS
Can you order checks online?
Ordering checks online can be time-consuming and expensive, taking 7-14 business days for delivery. You can use OnlineCheckWriter.com to instantly print personal or business checks using any regular printer and blank stock paper.
Is it safe to order checks online?
Ordering checks online is generally safe, but ordering bulk pre-printed checks online poses a security risk due to sensitive bank information being pre-printed, such as your bank routing and account number. A safer option is to use OnlineCheckWriter.com, where you can print checks on-demand on blank paper.
How to order checks online?
Ordering checks online from your bank's website or third-party sites can take 7-14 days for delivery. Instead of waiting, consider printing your checks instantly on demand using OnlineCheckWriter.com. This way, you can print checks from any U.S. bank without the delay of waiting for an order to be delivered.
Pre-Printed Checks vs Blank Check Stock
Pre-printed checks are available at the bank or ordered online from third-party sites. They are expensive and take around 7-14 days for delivery. Printing checks on blank check stock can help you save 80% on your check printing costs. With OnlineCheckWriter.com, you can customize and print checks from anywhere using a printer and blank stock paper.
$50B+
Revolution
In payments processed through Zil.
22,000+
Partnership
Our platform works with over 22,000 banks and financial institutions around the world.
499,000+
Integrity
Trusted by more than 60,000+ customers within 10 months of launching.