Have you ever written a check and then had to wait for days or even weeks for it to arrive in the mail? With Online Check Writer, you can say goodbye to those days of waiting. We print your checks on high-quality stock papers and ship them off via USPS on the same business day.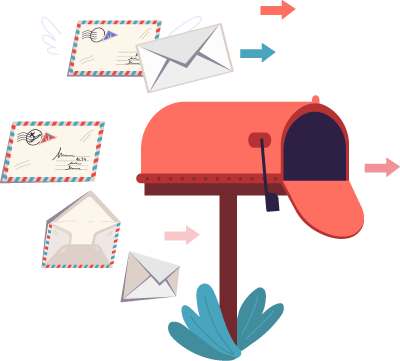 Online Check Writer
Key figures
4,000+
New Customers a Week
50,000+
Transactions per Week
Checks Are Still a Popular Way to Pay for Goods and Services
In an increasingly cashless society, it may come as a surprise to learn that checks are still a popular payment method. In fact, according to a recent study, nearly one-third of American consumers say they write at least one check per week. There are several reasons for this continued popularity. For one thing, checks provide a convenient way to pay bills and make other payments without having to carry around cash or use a credit or debit card. Additionally, many people feel that writing a check is more personal than making an electronic payment, and it also gives them a way to keep track of their spending. Whatever the reason, it's clear that checks are still very much in use in the United States and aren't likely to disappear anytime soon.
The Process of Writing and Mailing a Check Can Be Time Consuming
With the advent of online banking, many people have switched to paperless transactions. However, there are still occasions when writing and mailing a check is the best option. The process can be time-consuming, but it is relatively simple. First, the payee's name and address must be written on the check. Next, the amount of the check must be entered in both numbers and words. The date and a brief memo may also be included. Once the check is complete, it can be mailed using a standard envelope. With Online Check Writer, you can easily mail your checks at just $1 that too on the same business day.
The Process Is Quick, Easy, and Secure
Online Check Writer is the quickest, easiest, and most secure way to send checks in the mail. You can fill out your recipient's information, print the check, and sign it from the comfort of your own home. There's no need to go to the bank or post office, Online Check Writer will handle everything for you. And since Online Check Writer uses cloud-based software, rest assured that your personal information is safe and secure.
Online Check Writer is a less expensive check mailing service than other providers. They only charge you $1 for printing on high-quality check paper and posting. This is a significant saving over the cost of printing, packing, and tracking each check. Our check printing platform offers you long-term benefits from check mailing costs, making it an excellent choice for businesses that need to cut expenses.
Online Check Writer is a great way to customize your checks. You can design your checks on your desktop, and then they will print the same designed checks and mail them to your payee through USPS or FedEx. This saves you time and 80% of your check designing and printing cost compared to ordering pre-printed checks. You can add your company logo, font style, and other designs to your checks, making them unique and personal. Online Check Writer is a convenient and easy way to make sure your checks are exactly the way you want them!