Checks To Go
Checks To Go now. No need to order pre-printed checks and wait for the delivery again. If you are running out of checks, print business or personal check instantly online on-demand on blank stock papers using your regular printer. Get some blank stock papers from the nearest office supply store or shop online from amazon. In addition, pay and get paid one time or recurringly by eCheck, printable check, ACH, RTP, Direct deposits on our platform.
Learn More About Checks To Go

Online Check Writer
Key figures
4,000+
New Customers a Week
50,000+
Transactions per Week
Checks to Go at a Low Cost
Why order checks from third parties when you can print them on your own? If you order check from any third parties, they will need a lot of time and money to deliver them. At the same time, you can save 80% of check printing costs by shifting to Online Check Writer. You can create and print checks on premium quality blank stock papers five times cheaper than ordering from third parties. All you need is some blank stock papers and a printer on your desk.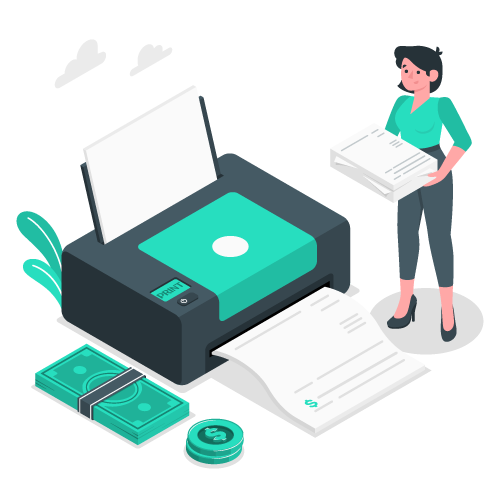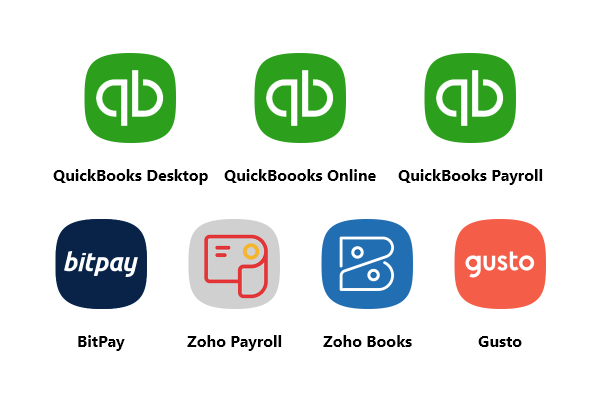 Integration with Banks and Accounting Softwares
Integration with 22000+ banks and financial institutions allows you to connect multiple bank accounts and their checks format. Also, it even offers bank reconciliation solutions along with preventing fraudulent checks from hitting your account.
Integration with QuickBooks, Gusto, and Zoho accounting software helps you import check to the platform, where you can either print checks or send them as eChecks.
FREQUENTLY ASKED QUESTIONS
Can I print checks at home?
Yes, you can print check at your office or home. Thanks to the Check 21 Act that allows check printing on any printer. Online Check Writer brings you the best check printing software online. Using OCW you can print the checks at a much lower rate compared to pre-printed check.
How many checks per box?
Mostly a checkbox contains 100 checks. Ordering check is time consuming and expensive. So instead of ordering check, print them yourself using Online Check Writer on blank check stock using any printer at a low cost.
Check Routing and Account Numbers
Check routing number is the left-most number on a check, you can find the account number at the bottom of your check. Using Online Check Writer, you can print your customized check with account number and routing number on it. With our cloud-based check printing software, you can also add your business logo to your check.
REVIEWS FROM ESTEEMED CUSTOMERS
Here are some precious reviews from G2 – Business Software Reviews. We are pledged to make your life simple with all our features.

"Amazing Platform!"
I must be straightforward that I thought this is simply one more normal programming around the market. Yet, this application has gotten up until this point, and discredit it. I simply love it step by step on how it assists me with doing things helpfully, less exertion, and less the cost. The application itself is extremely simple to utilize and you can do performing multiple tasks with blunder free. Exceptionally supportive and is truly assisting me with accomplishing my business objectives. Much obliged to you and Keep up the great work.

Raymond V

"I'm Satisfied with This Online Check Writer. It's Helpful."
I like this Online Check Writer because it is what we used to do back in those days. It is a traditional way of transactions, especially in banks. I would love to use this online, and I think it is easier to use, especially for everyone busy doing our daily routines. Please consider using this online check writer because this is perfect so you can maximize your time for things that matter to you.

Bryan Mark B

"THE BEST"
It's secure and simple on-demand check printing software that keeps finances safe and in order. This includes the bank's number and address, then make sure it is correct.

Ariane Mae E

"Honest B2B method"
The simplicity of the software is incredible.

Vinicius S
"Check Writing at Ease!"
I am able to write all checks needed online!

Christopher C
"Useful Tool for Financial Control."
Keep a perfect track of my bank accounts and make checks by means of an easy design of templates that allow inserting data and at the same time verify the information reflected in the check, it facilitates my activities to send it through email which allows me to keep a copy of the issued checks and take better planning.

Mariana M
"Convenient Application for Checking Checks as Well as Account Visualization."
Without a doubt it is a good tactic to keep track of the checks we give to a person for later collection, allows the production of checks either blank or pre-designed report loading which makes it easier to prepare the following checks, we can visualize the status of the checks that have been cashed and those that are still pending collection.

Alexander V
"Great"
This is a great check writing software. It makes payroll easy and balancing bank account so much faster. I recommend this for anyone who writes checks for personal or business needs.

Shelly R
"Very Affordable Check Option"
I like the fact that checks can be made at your convenience and you don't have to download software to retrieve your checks. The website also gives you the opportunity to print out deposit slips. You can transfer information from other sites to this site with ease as well.

Kimberly M