Credit Card Processing For Small Business
Credit Card Processing For Small Business owners is now simplified! Navigating the world of credit card processing has always been challenging. The platform offers a simple and efficient way to handle transactions, negating the need for complex setups or lengthy learning curves.
TRUSTED BY
MILLION PLUS
USERS

Rated check printing software
in the QuickBooks app store

Banks & Financial Institutions
are Connected
Paying with Credit: Vendors, Rent, and Taxes
One of the core features of OnlineCheckWriter.com's credit card processing for small business is its flexibility in payment options. Business owners can easily use their credit cards to pay vendors, rent, and even settle taxes. This offers significant convenience and flexibility, making it easier than ever for businesses to manage their finances.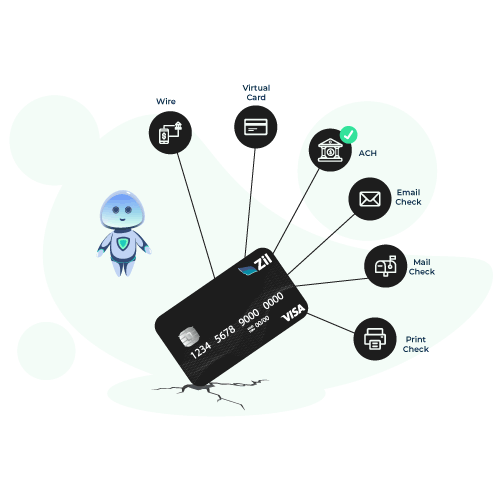 Our Features AP/AR
OnlineCheckWriter.com offers a wide range of banking features to make your business transactions secure and flexible. Now you can pay and receive payments with the easy-to-use software and dive into the journey.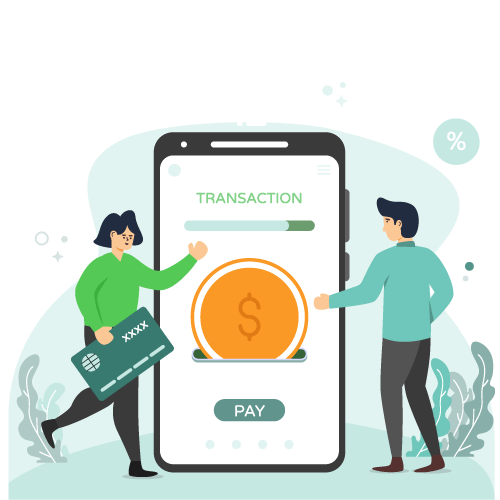 Elimination of Payee Charges
While credit card processing for small business can often be inconvenient, OnlineCheckWriter.com makes the bold promise of no payee charges. This is a significant advantage for small businesses, as they can now process payments without worrying about the added costs. This cost-effective solution is especially beneficial for businesses operating on tight budgets.
Easy To Access
Instant access to your account anywhere, anytime.
High Security
Secured with Encryption, Fraud Detection, and Infrastructure.
Easy Payment
Efficiently transfer funds to where they're needed.
Earn Rewards on Card Transactions
What sets OnlineCheckWriter.com apart is the potential to earn rewards on each card transaction. Every payment made through the platform can accumulate points, translating into monetary benefits over time. This unique feature simplifies transactions and incentivizes them, offering a win-win solution for business owners.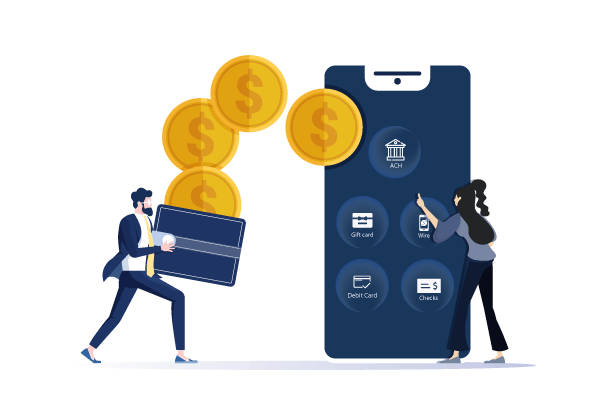 MULTIPLE FEATURES, ONE PLATFORM
CONNECT ANY BANK, PREVENT FORGERIES
OPEN A MODERN BANK ACCOUNT WITH ZIL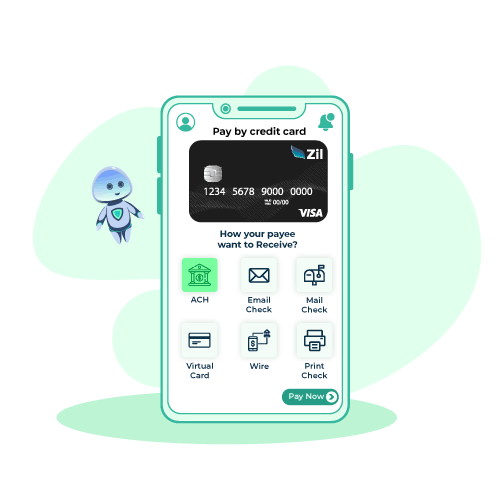 Simplifying Business Transactions
OnlineCheckWriter.com is transforming how small businesses handle credit card transactions. By offering a user-friendly platform, eliminating payee charges, and providing rewards on transactions, it's significantly simplifying the complex process of business transactions. It's a robust solution that empowers businesses to manage their financial operations effectively.
FREQUENTLY ASKED QUESTIONS
How to pay someone with a credit card?
OnlineCheckWriter.com lets users pay for anyone using a credit card, with no transaction costs borne by the recipient. Users can determine how the payee should receive the payment, with options including ACH, check, or wire transfer.
Can you pay rent with a credit card?
Yes, even if credit cards are not typically accepted, you can pay rent using a credit card by registering with OnlineCheckWriter.com. Once registered, you can select the mode of receiving the credit card payment by the payee, whether it's through ACH, Wire transfer, or Check.
Can you pay taxes with a credit card?
You can pay taxes with a credit card even if the tax authorities don't accept them. With OnlineCheckWriter.com, you can choose how the credit card payment is received – ACH, Wire, or Check.
Credit Card vs Wire Transfer
Credit card payments are comparatively faster than wire transfers. Wire transfers are suitable for larger transactions, while credit card payments have lower transfer limits. With OnlineCheckWriter.com you can pay the way you want.
You will love OnlineCheckWriter.com. We are sure.
We are confident to offer a 15-day free trial.
No credit-card required for free trial.
Trial period comes with full features: unlimited checks, bank accounts, users/ employees, etc.