Pay My Bill
Pay My Bill, a.k.a paying bills online via Direct Deposit, eCheck, printable check, or mail, is easy and hassle-free. You can pay bills online securely. In addition, we provide an accurate bank reconciliation solution by connecting multiple bank accounts through our cloud-based software. So, get paid faster and save time!
TRUSTED BY
MILLION PLUS
USERS

Rated check printing software
in the QuickBooks app store

Banks & Financial Institutions
are Connected
How To Pay Your Bill
You can send payment via eCheck or by physical mail. ACH direct deposits are also available, so there is no more hassle for any transaction now that OnlineCheckWriter.com has it covered. Provide your business with an accurate picture of its financial situation. This will enable it to ensure liquidity and flexibility and contribute to a healthy financial forecast by streamlining the payment process. Your business must get paid for the work it regularly does.
Add Bill
Select Bill from Payables, click +New, and create a bill with the necessary details entered.
Pay Bill
Select the bill from the bill list and click on Pay, and you will be redirected to the new check page, where the check is automatically created. Choose the payment option and pay the bill.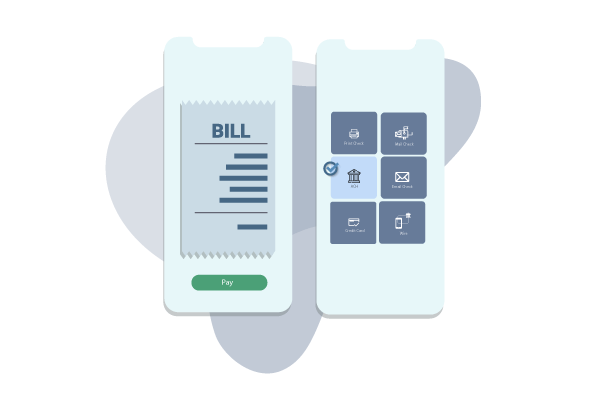 Check Printing
Create and print business checks at your office desk with a drag and drop design.

Pay By Credit Card
Now pay by credit card even if they don't accept them.

Cloud Bank
Open an online bank account with no hidden charges.

Check Mailing
Check mailing without leaving your desk for $1.25. We print and mail it by USPS/FedEx.

ACH / RTP
Pay or get paid one-time or recurring ACH/RTP with low transaction fees.

Wire Transfer
Transfer money electronically from one financial institution to other.

Email Check
Send your checks as a one-time printable pdf with a tracking facility.

Digital Checks
Digitize your paper checks and make your payments via emails or text.

Integration
Integrate with the top third-party applications.

Deposit Slips
Instantly create & print the deposit slip of any Bank. Keep track & auto reconcile it.

Payment Link
Create a HTML form or link to receive payments.

Bank Data
Connect & reconcile, Categorize from Any Financial Institution automatically.

Bill Pay / Vendor
Pay Bills Online, Schedule them, Manage suppliers, and reduce risk.

Invoicing
Create invoice to your customer and send link through email.

User / Approver
Give access to accountant or clients with a role based user and approval process.

API / White Label
Interactive developer-friendly API. Complete white label solution.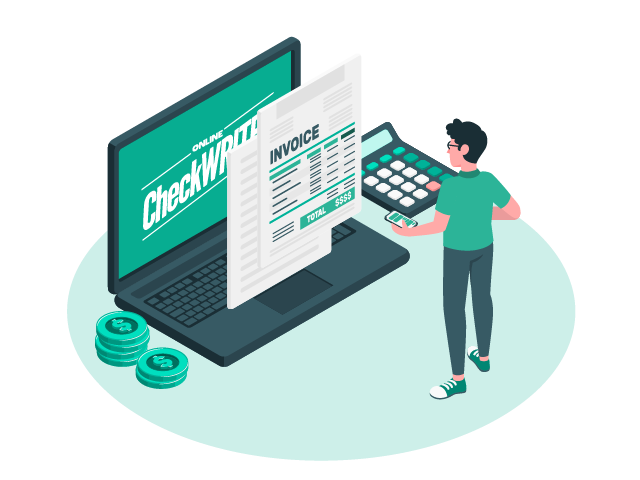 Bill And Invoice
A bill is a printed or written statement of charges for a product or service. This simple financial vocabulary lets everyone understand their obligations to suppliers, customers, and businesses. 
Invoicing is the cost of a product or service a seller sends to a customer. Hence, the invoice lists and explains everything, letting the customer know when to make the invoice payment.
MULTIPLE FEATURES, ONE PLATFORM
CONNECT ANY BANK, PREVENT FORGERIES
OPEN A MODERN BANK ACCOUNT WITH ZIL
Cross-Platform Support
Make use of the application on the platforms of your choosing. Install the program on any of your mobile devices so that you can take advantage of the features whenever you want. Your entire financial life can be managed in one centralized location from any of your mobile devices thanks to the convenient platform.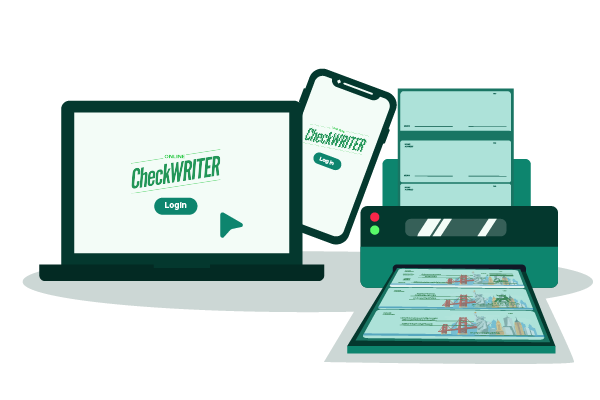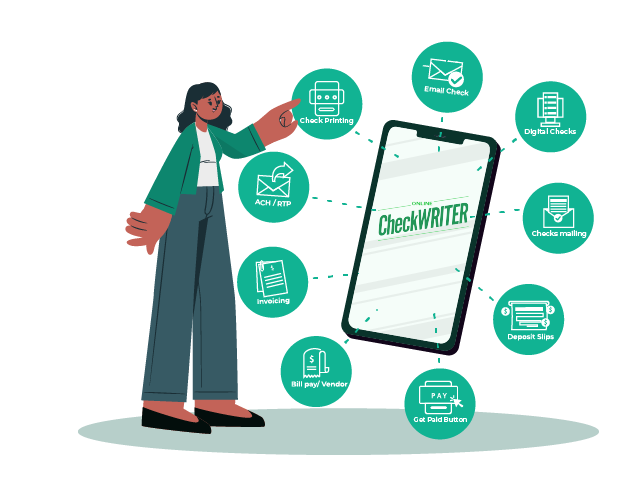 All-In-One Platform
Transfer money easily on iPhone, iPad, and Android. Google Play or iOS App Store. The mobile app has all the web app's features and accessibility. ACH, direct deposit, and RTP processing is easy. You can pay or receive payments using paper checks and eChecks on the all-in-one platform with low transaction fees.
FREQUENTLY ASKED QUESTIONS
How to pay bill?
Set up your online bill payment using OnlineCheckWriter.com. With OCW, you can set up recurring payment options for all your bills, so you never have to worry about forgetting to pay a bill again. OnlineCheckWriter.com is a convenient and affordable way to manage your bill payments.
What is the best and safest way to pay a bill?
To safely pay your bills, you can opt for OnlineCheckWriter.com, where you can instantly pay your bills and enjoy a hassle-free bill payment experience.
How can I pay my bills online without a debit card?
Using OnlineCheckWriter.com, you can streamline your bill payments effectively. With a wide range of features, Online Check Writer can help you take control of your finances and manage your bill payments effectively.
Paying Bills With Checking Account vs Debit Card
Paying bills via a checking account means printing checks and transferring money. Paying bills via debit card means you can withdraw cash and pay online or at stores. In addition, you can instantly pay bills via OnlineCheckWriter.com.
You will love OnlineCheckWriter. We are sure.
We are confident to offer a 15-day free trial.
No credit-card required for free trial.
Trial period comes with full features: unlimited checks, bank accounts, users/ employees, etc.