Pay With Checks Online
Pay with Checks Online and streamline your digital transactions. eChecks or pay with checks online are electronic versions of paper checks. The easiest way to transfer money to your payee is to switch from paper checks to electronic checks. 
Pay and receive checks, eChecks, and ACH payments with low transaction fees. And utilise our $1.25 check mailing service via USPS/FedEx to mail checks. In addition, OnlineCheckWriter.com offers an online banking service called Zil. Open a free business bank account with Zil to transfer funds instantly.
TRUSTED BY MILLION PLUS USERS
5000+
new customers per week
22K+
transactions per week
What Is eCheck Payment?
Electronic checks, also known as eChecks, are a form of digital payment. They are the digitalized version of paper checks but offer more convenience. With the platform, eChecks can be created effortlessly within minutes. These eChecks can be sent online. The one who received the check can print it on blank check stocks if required.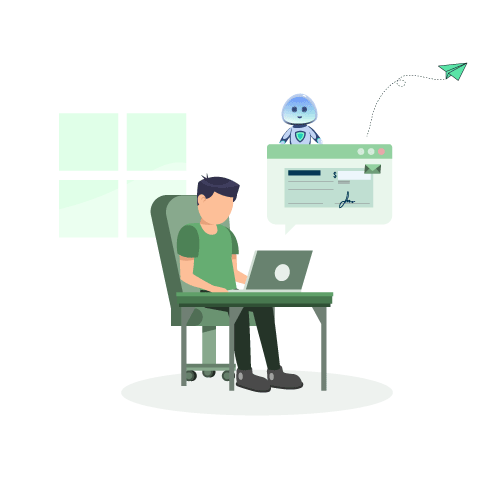 Our Features AP/AR
OnlineCheckWriter.com offers a wide range of banking features to make your business transactions secure and flexible. Now you can pay and receive payments with the easy-to-use software and dive into the journey.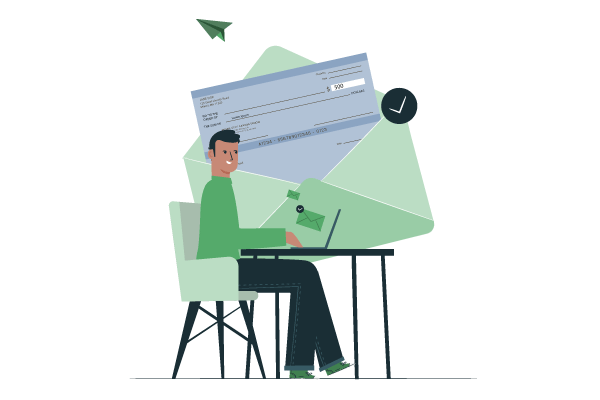 How To Pay With Checks Online?
If you know the recipient's email address, you can use checks to make payments online. The recipient can print it on plain paper and deposit it just like any other check. Recipients who use mobile devices to deposit can also print it on white paper.
MULTIPLE FEATURES, ONE PLATFORM
CONNECT ANY BANK, PREVENT FORGERIES
OPEN A MODERN BANK ACCOUNT WITH ZIL
Embrace the Convenience of eChecks
With the advent of technology, traditional paper checks are swiftly being replaced by their digital counterpart – eChecks. Paying with checks online offers businesses and individuals a seamless and efficient way to transfer funds to their payees. Unlike physical checks, eChecks eliminate the hassles of printing, signing, and mailing, saving valuable time and effort. By adopting eChecks, you can streamline your payment processes and enjoy the convenience of managing your transactions from the comfort of your computer or mobile device.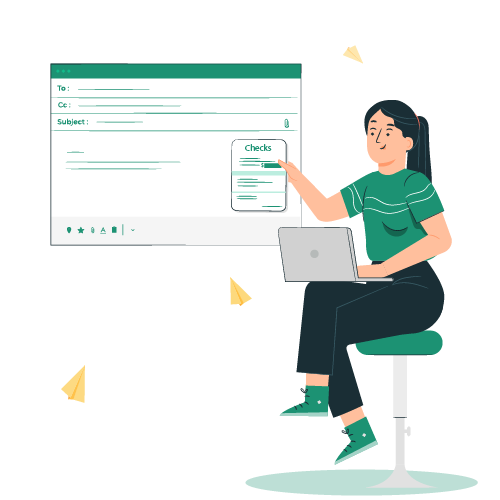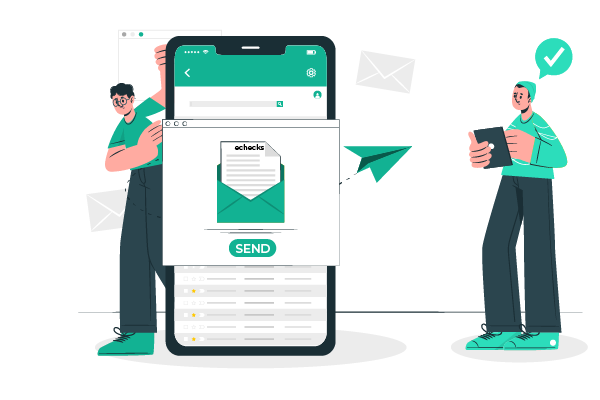 Simplify Money Transfers 
Transitioning from paper to online checks represents a significant leap in digitizing financial transactions. These electronic versions of traditional checks provide a secure and speedy means to transfer money to vendors, suppliers, or other recipients. The process of initiating payments is simplified, enabling you to send funds instantly without manual handling or postage costs. Embrace the efficiency of online checks and unlock a world of streamlined financial operations for your business or personal needs.
FREQUENTLY ASKED QUESTIONS
How do eChecks work?
Pay with a check online by using the Automated Clearing House (ACH) to debit the payer's account directly from the payee's bank account. The main difference between electronic and paper checks is that, upon approval, funds are electronically transferred directly from the customer's account to the merchant's bank account. They are therefore a quicker and safer option than paper checks. On OnlineCheckWriter.com, payments can be made via printable checks, eChecks, or postal checks.
Are eChecks safe?
Yes. ordering checks is riskier than using an eCheck because it offers greater security features, such as electronic encryption, which guard against fraud and data theft. OnlineCheckWriter.com provides a military-grade secure check printing platform for moving funds safely via eChecks, printable checks, and checks by mail.
How to deposit eCheck?
After clearance, electronic checks can be deposited into the recipient's bank account or remotely by taking a picture of the check, which the bank then scans using OCR technology. All the advantages of checks are available for a small fee from OnlineCheckWriter.com.
eCheck vs Debit Card
While a card network processes debit cards, an automated clearing house network processes eChecks. You may send and receive one-time and recurring eChecks, print checks by email and SMS, and send and receive credit card payments with OnlineCheckWriter.com.
You will love OnlineCheckWriter. We are sure.
We are confident to offer a 15-day free trial.
No credit-card required for free trial.
Trial period comes with full features: unlimited checks, bank accounts, users/ employees, etc.