AvidXchange

Alternative

AvidXchange is a cloud-based payment automation software solution that offers tools for invoice data capture, processing and more. On the other side OnlineCheckWriter.com provides you an easy way to manage your accounts payable/receivable with complete control in one system!
Open an OnlineCheckWriter.com account, minimize your AvidXchange cost by half and get access to features including Pay & Get Paid, ACH payments, eChecks, printable checks, direct deposit, and $1.25 Check Mailing. Cut out the hassle of dealing with checks.
Online Check Writer
Key figures
4,000+
New Customers a Week
50,000+
Transactions per Week
Prevent Forged/Unauthorized Checks
AvidXchange and OnlineCheckWriter.com provide a secure platform for automated payments. In addition to monitoring your account against fake check situations will also protect you by seamlessly integrating multiple bank accounts so that cleared or uncleared checks can be easily tracked from one convenient location. Sign in with OnlineCheckWriter.com to get a more secured and economical platform to enjoy effortless business operations.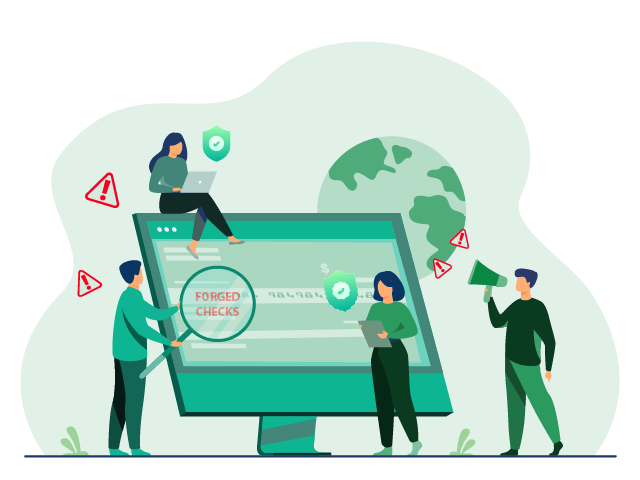 Check Printing
Create and print business checks at your office desk with a drag and drop design.

Pay By Credit Card
Now pay by credit card even if they don't accept them.

Cloud Bank
Open an online bank account with no hidden charges.

Check Mailing
Check mailing without leaving your desk for $1.25. We print and mail it by USPS/FedEx.

ACH / RTP
Pay or get paid one-time or recurring ACH/RTP with low transaction fees.

Wire Transfer
Transfer money electronically from one financial institution to other.

Email Check
Send your checks as a one-time printable pdf with a tracking facility.

Digital Checks
Digitize your paper checks and make your payments via emails or text.

Integration
Integrate with the top third-party applications.

Deposit Slips
Instantly create & print the deposit slip of any Bank. Keep track & auto reconcile it.

Payment Link
Create a HTML form or link to receive payments.

Bank Data
Connect & reconcile, Categorize from Any Financial Institution automatically.

Bill Pay / Vendor
Pay Bills Online, Schedule them, Manage suppliers, and reduce risk.

Invoicing
Create invoice to your customer and send link through email.

User / Approver
Give access to accountant or clients with a role based user and approval process.

API / White Label
Interactive developer-friendly API. Complete white label solution.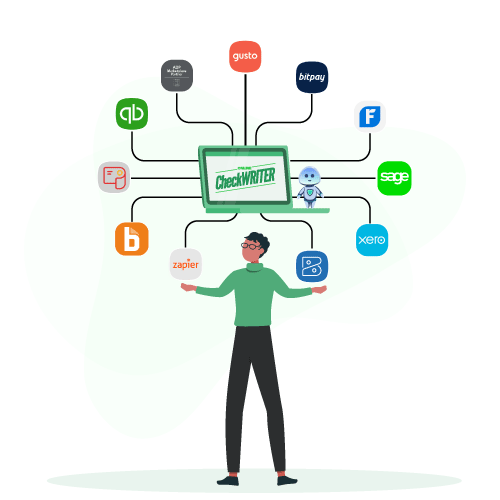 Integrate With Your Accounting Software
Both platforms can integrate with your accounting software. However, you can integrate QuickBooks with one click in OnlineCheckWriter.com and bring all your account payables to one entirely automated platform. As a result, it helps numerous organizations save many human working hours and a good amount of money by choosing this software.
Invoice Management
OnlineCheckWriter.com's powerful Invoice handling function simplifies and streamlines company invoice operation. This solution lets businesses produce, transmit, track, and reconcile bills in one place. OnlineCheckWriter.com makes it easy to create professional invoices with corporate logos and branding using customizable templates. Recurring invoices allow organizations to automate subscription billing and project billing. OnlineCheckWriter.com stores sent invoices for quick reference. Real-time tracking alerts users when bills are read or paid.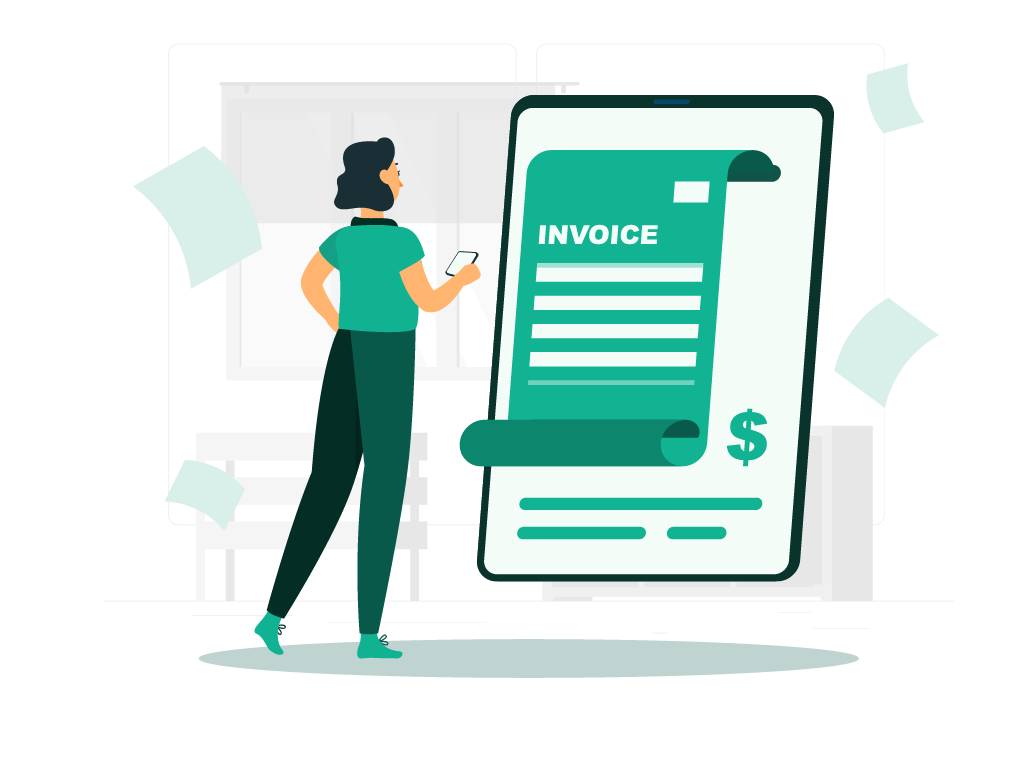 MULTIPLE FEATURES, ONE PLATFORM
CONNECT ANY BANK, PREVENT FORGERIES
OPEN A MODERN BANK ACCOUNT WITH ZIL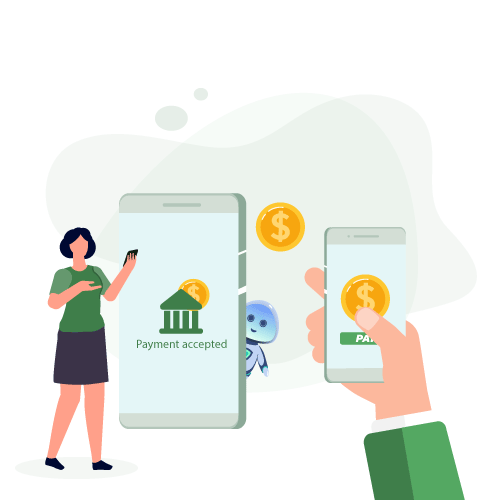 Software For Accounts Payable
OnlineCheckWriter.com streamlines and improves the whole accounts payable process for businesses. This powerful software helps firms organize and track payables, assuring timely payments and eliminating mistakes. The software's user-friendly interface lets firms generate, organize, and save invoices online, reducing paper. OnlineCheckWriter.com's accounts payable software integrates with accounting software in real-time to provide a complete view of cash flow and financial health.
FREQUENTLY ASKED QUESTIONS
What is accounts payable?
An accounts payable account is a liability account on a company's balance sheet that represents the amount of money that the company owes to its suppliers. This account is created when a company buys something on credit and typically increases as the company makes more purchases. Using OnlineCheckWriter.com you can meet your payables hassle free.
What does AvidXchange do?
AvidXchange provides cloud-based automation software that offers tools for invoice data capture, invoice processing, vendor payments, reporting, and more. While OnlineCheckWriter.com cloud-based software lets you control the entire system, including automating accounts payable and receivable processes.
How much does AvidXchange cost?
The costs start with a free trial period. Afterward, the cost is based on quote-based plans. They do not give any particular pricing report on its website, but users state paying a massive fee to combine AvidXchange into its system. One user said the invoice management software cost them $5,000. With OnlineCheckWriter.com you can minimize the cost of controlling your payables and receivables.
AvidXchange vs OnlineCheckWriter.com
AvidXchange offers a comprehensive solution for invoice data capture, invoice processing, vendor payments, and reporting. OnlineCheckWriter.com provides you cloud-based software which is more focused on automating accounts payable and receivable processes with a complete control over your system.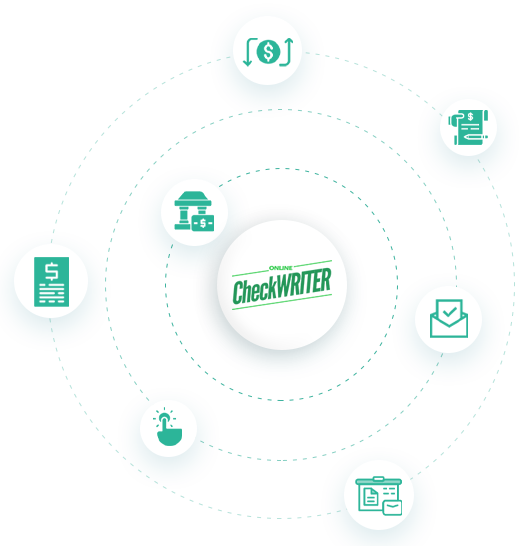 YOUR PERFECT ACCOUNTING SOLUTION
Cutting Cost by Allowing Businesses to use

B

lank Check Stock over Pre-Printed Checks.
A single platform to connect all your bank accounts.
Accept Payments by Phone, Email, Fax & more.
Detecting Fraudulent Checks
Send Checks via Postal Service.
Managing Payrolls.