Payroll Services
Payroll Services will you save time and money. You can process payroll via check, echeck, or ACH. In addition, you can create checks from PDF and process your employees' payroll. Also, major payroll software like Zoho payroll, Gusto, and ADP are integrated with the platform, easing your payroll-related concerns.
TRUSTED BY
MILLION PLUS
USERS

Rated check printing software
in the QuickBooks app store

Banks & Financial Institutions
are Connected
Payroll by Credit Card
OnlineCheckWriter.com payroll by credit card helps you streamline your cash flow and manage the payroll securely. In addition, you can gain reward points when you carry out a credit card transaction. Also, you can use your credit card during critical times for faster payment processing. So, start managing your payroll processing flexibly with a credit card.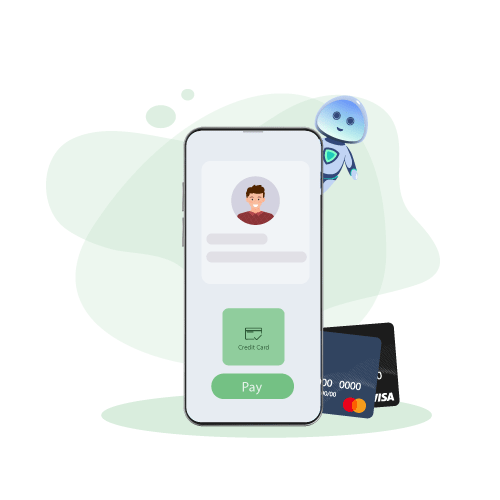 Check Printing
Create and print business checks at your office desk with a drag and drop design.

Pay By Credit Card
Now pay by credit card even if they don't accept them.

Cloud Bank
Open an online bank account with no hidden charges.

Check Mailing
Check mailing without leaving your desk for $1.25. We print and mail it by USPS/FedEx.

ACH / RTP
Pay or get paid one-time or recurring ACH/RTP with low transaction fees.

Wire Transfer
Transfer money electronically from one financial institution to other.

Email Check
Send your checks as a one-time printable pdf with a tracking facility.

Digital Checks
Digitize your paper checks and make your payments via emails or text.

Integration
Integrate with the top third-party applications.

Deposit Slips
Instantly create & print the deposit slip of any Bank. Keep track & auto reconcile it.

Payment Link
Create a HTML form or link to receive payments.

Bank Data
Connect & reconcile, Categorize from Any Financial Institution automatically.

Bill Pay / Vendor
Pay Bills Online, Schedule them, Manage suppliers, and reduce risk.

Invoicing
Create invoice to your customer and send link through email.

User / Approver
Give access to accountant or clients with a role based user and approval process.

API / White Label
Interactive developer-friendly API. Complete white label solution.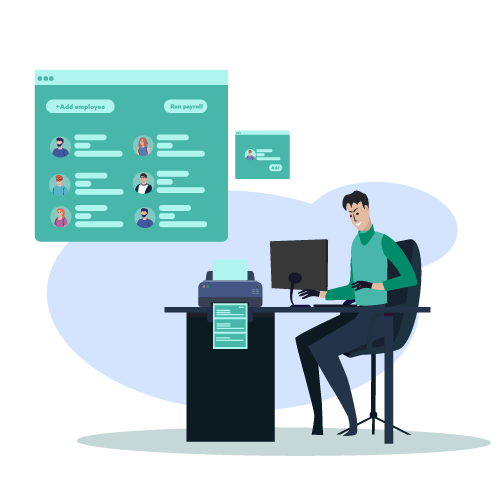 Hassle-free Payroll Management
The software is designed to manage payroll services with ease. With its intuitive interface, you can easily add or remove employees, view earnings and deductions, process payments, and generate reports.
ADP Payroll
A complete payroll solution for businesses is provided by OnlineCheckWriter.com, which integrates with ADP Payroll. This interface allows for the import of ADP payroll data and enables payroll check printing within OnlineCheckWriter.com. Eliminating the need for manual entry of payroll information into the check writing platform saves time and effort. Moreover, this integration ensures the security of payroll data. The ADP payroll integration with OnlineCheckWriter.com simplifies payroll management for businesses.
Integration with Banks and Accounting Software

OnlineCheckWriter.com seamlessly integrates with over 22,000 financial institutions, allowing customers to link multiple bank accounts and import their check formats into the platform. Bank reconciliation and fraud protection capabilities enable secure and accurate check processing on the platform.
OnlineCheckWriter.com integrates with common accounting software like QuickBooks, Gusto, and Zoho to input and print checks immediately. Printing payroll checks simplifies payroll and finances.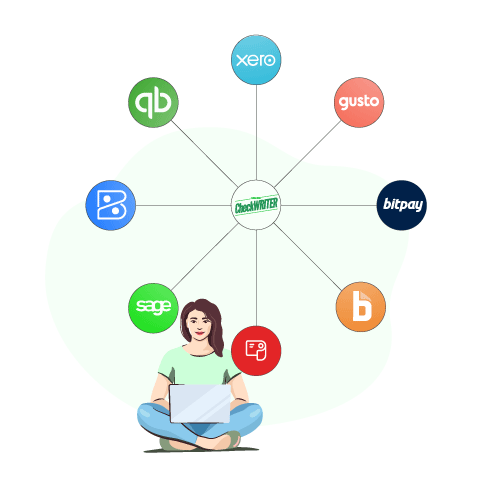 FREQUENTLY ASKED QUESTIONS
What is payroll management?
Payroll services management is the administrative process of rewarding employees for services done. You can efficiently manage your payroll with OnlineCheckWriter.com.
How to manage payroll for a small business?
Ensure the payroll complies with IRS, correctly categorizes employees, meets accounting deadlines, and select software that suits your business. Expert payroll services are now possible with OnlineCheckWriter.com.
What is a payroll check?
A payroll check is written to an employee for a set number of hours worked. You can print payroll checks that can be processed using OnlineCheckWriter.com.
Payroll Check vs Personal Check
A payroll check is made by an employer and drawn from a company account, whereas a personal check is just a check written from a personal account to make a personal payment. Printing checks using OnlineCheckWriter.com is simple.
You will love OnlineCheckWriter.com. We are sure.
We are confident to offer a 15-day free trial.
No credit-card required for free trial.
Trial period comes with full features: unlimited checks, bank accounts, users/ employees, etc.