Cloud Bank API
Cloud Bank API functions as a bridge, connecting businesses and customers to advanced banking features while maintaining the ease and convenience of cloud technology. This platform allows seamless transactions, real-time updates, and superior scalability to accommodate burgeoning startups and well-established organizations. Furthermore, the platform provides top-tier security measures to protect sensitive banking information, reinforcing trust between the bank and its customers. In essence, Cloud Bank API is not just an innovation but a transformational tool driving the future of digital banking.
TRUSTED BY
MILLION PLUS
USERS

Rated check printing software
in the QuickBooks app store

Banks & Financial Institutions
are Connected
Account Creation Made Easy 
The process of opening new accounts is effortless with the Cloud Bank API. It allows your customers to set up new accounts smoothly, fostering increased financial accessibility and facilitating the growth of your customer base. Experience the future of cloud banking with Cloud Bank API.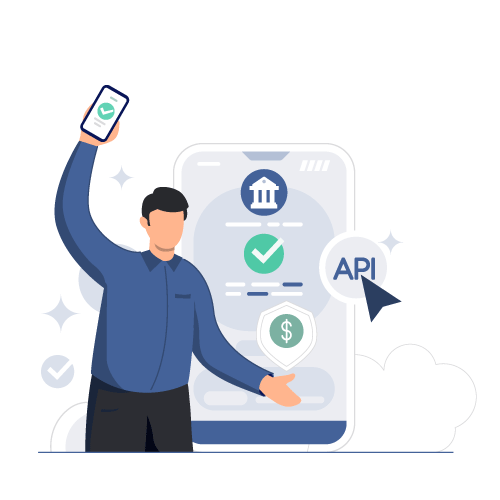 Our Features AP/AR
OnlineCheckWriter.com offers a wide range of banking features to make your business transactions secure and flexible. Now you can pay and receive payments with the easy-to-use software and dive into the journey.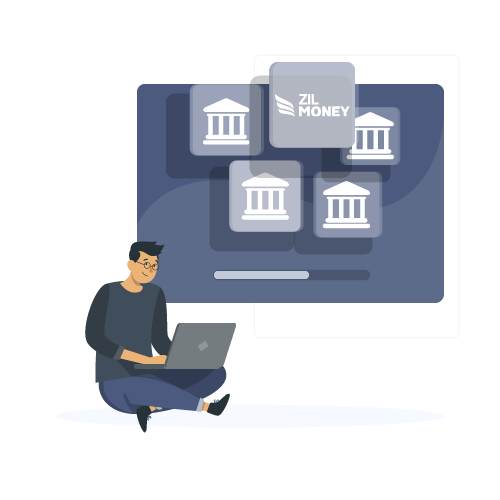 Manage Multiple Business Accounts 
OnlineCheckWriter.com Cloud Bank API facilitates the creation of multiple business bank accounts. This feature is a boon for tracking finances for different businesses separately, ensuring efficient financial management and orderly business operations.
Easy To Access
Instant access to your account anywhere, anytime.
High Security
Secured with Encryption, Fraud Detection, and Infrastructure.
Easy Payment
Efficiently transfer funds to where they're needed.
Secure and Speedy Funds Transfers 
The Cloud Bank API enhances the banking experience with its quick and secure fund transfer feature. It facilitates the easy exchange of money, ensuring customers can confidently conduct their banking transactions.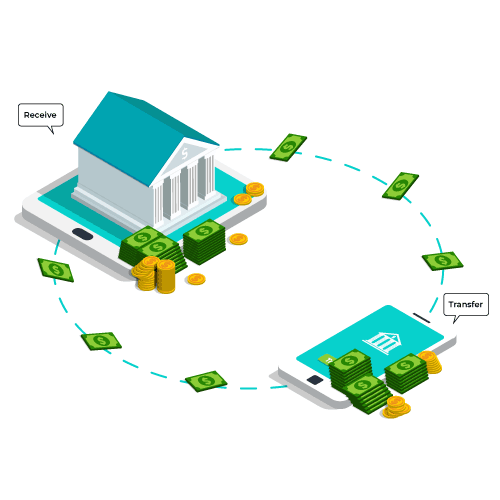 MULTIPLE FEATURES, ONE PLATFORM
CONNECT ANY BANK, PREVENT FORGERIES
OPEN A MODERN BANK ACCOUNT WITH ZIL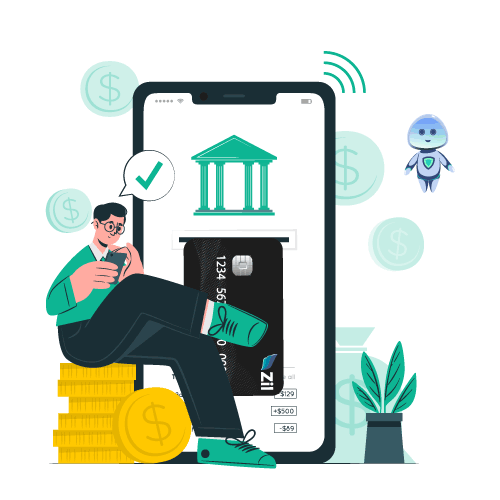 Customizable Card Creation
The Cloud Bank API stands out with its feature to create customized physical and virtual cards. This digital-centric function aligns perfectly with the ongoing digital transition today. The API's versatility in creating unique payroll and expense cards further enhances its wide array of features.
FREQUENTLY ASKED QUESTIONS
What is cloud banking?
Cloud banking entails the use of cloud technology and services for carrying out financial operations by banking institutions. It involves storing, processing, and managing data on remote servers instead of traditional, physical ones. This shift lowers operational expenses, enhances scalability, and optimizes efficiency. Nonetheless, it presents challenges related to data security and adherence to regulations that the banks must properly manage.
Why use cloud in banking?
Adopting cloud technology in banking carries multiple benefits. Firstly, it delivers scalability and adaptability, empowering banks to modify resources in response to demand and bypassing the need for physical infrastructure investment. Secondly, this technology can substantially cut expenses by eradicating the requirements for the upkeep and modernization of on-site servers. Lastly, it facilitates the rapid and effective rollout of novel services and applications, improving client experience and matching the rapid innovation pace in the financial sector. However, banks must implement rigorous data security and privacy safeguards when utilizing cloud technology.
How does cloud banking work?
Cloud banking employs internet-hosted remote servers, also known as 'the cloud,' to store data, execute computations, and operate applications, rather than relying on local, physical servers. When adopting cloud services, a bank collaborates with a service provider to transition its data and applications onto the provider's infrastructure. The cloud service provider then assumes the responsibility of data and application management, offering access and services through the internet. Consequently, the bank can access and oversee its operations anywhere and anytime via secure internet connections. This flexibility facilitates real-time data analysis, swift service provision, and optimized resource usage.
Online And Traditional Banking
Online banking, or Internet or digital banking, enables customers to manage their finances electronically through the bank's website or mobile app, negating the need to visit a physical branch. This banking mode provides round-the-clock access to banking services, immediate transaction updates, and typically faster and more efficient service. However, it demands a stable internet connection and a certain level of digital proficiency from its users.
Contrastingly, traditional banking relies on physical, brick-and-mortar establishments where customers perform their financial transactions, including making deposits, withdrawing funds, and applying for loans. These transactions involve direct human interaction and are generally constrained to regular business hours.
You will love OnlineCheckWriter.com. We are sure.
We are confident to offer a 15-day free trial.
No credit-card required for free trial.
Trial period comes with full features: unlimited checks, bank accounts, users/ employees, etc.