Paycheck Stub
Paycheck Stub contains detailed information about an employee's paycheck. You can save time and money by creating paystubs and checks with the check printing software. Print payroll checks for all of your employees at once. Then, send them digitally or by mail via USPS/FedEx for just $1.25.
Pay and receive funds using wire transfers and ACH as well. Additionally, OnlineCheckWriter.com provides the Zil online banking service. To send money quickly, open a free business checking account with Zil.
TRUSTED BY
MILLION PLUS
USERS

Rated check printing software
in the QuickBooks app store

Banks & Financial Institutions
are Connected
Paystub Generator
Paycheck stubs can be easily created using this platform in large and small quantities. High-quality paystubs can be made using drag-and-drop tools, whether you are making payments for yourself or your company. The generated paystubs can be mailed or emailed electronically. If the payee receives the paystub online, they can print it out. It can only be printed once thanks to our security safeguards. The software also keeps track of emails to make sure the payee receives the check securely. By adopting check printing software instead of relying on third parties for pre-printed checks, people and organizations can save 80% on expenditures.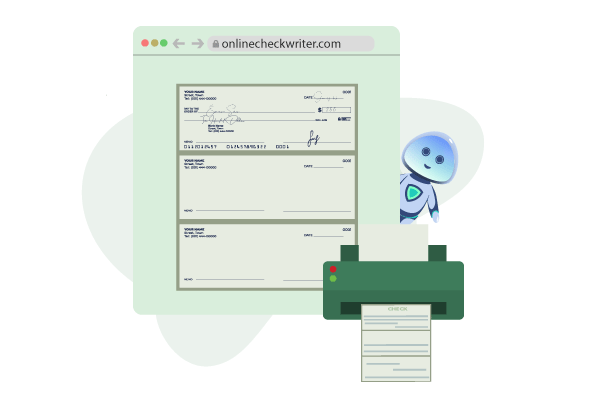 Check Printing
Create and print business checks at your office desk with a drag and drop design.

Pay By Credit Card
Now pay by credit card even if they don't accept them.

Cloud Bank
Open an online bank account with no hidden charges.

Check Mailing
Check mailing without leaving your desk for $1.25. We print and mail it by USPS/FedEx.

ACH / RTP
Pay or get paid one-time or recurring ACH/RTP with low transaction fees.

Wire Transfer
Transfer money electronically from one financial institution to other.

Email Check
Send your checks as a one-time printable pdf with a tracking facility.

Digital Checks
Digitize your paper checks and make your payments via emails or text.

Integration
Integrate with the top third-party applications.

Deposit Slips
Instantly create & print the deposit slip of any Bank. Keep track & auto reconcile it.

Payment Link
Create a HTML form or link to receive payments.

Bank Data
Connect & reconcile, Categorize from Any Financial Institution automatically.

Bill Pay / Vendor
Pay Bills Online, Schedule them, Manage suppliers, and reduce risk.

Invoicing
Create invoice to your customer and send link through email.

User / Approver
Give access to accountant or clients with a role based user and approval process.

API / White Label
Interactive developer-friendly API. Complete white label solution.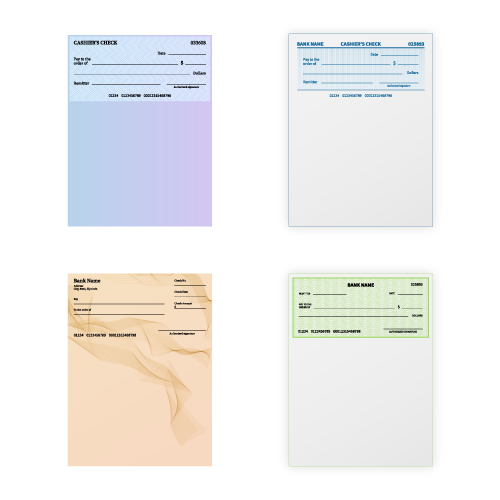 Check Template
Select a check template from the vast collection to print or send checks right away. You can quickly create high-quality checks using ready-made check designs in any emergency. You can also design and print your checks. Thanks to the platform's excellent usability, users don't need any technical skills to develop checks. Using the drag-and-drop tools, it is simple to add logos, add background photos, and change fonts. Print check stubs as well, either at the bottom, center, or top. Checks can be sent cheaply online or by mail using USPS/FedEx.
Easy To Access
Instant access to your account anywhere, anytime.
High Security
Secured with Encryption, Fraud Detection, and Infrastructure.
Easy Payment
Efficiently transfer funds to where they're needed.
Efficiency at Your Fingertips: Paycheck Stub Information
Paycheck Stub is a valuable document containing detailed information about an employee's paycheck. By using check printing software, you can save time and money in creating these paystubs. Generate payroll checks for all your employees simultaneously, simplifying the payroll process significantly.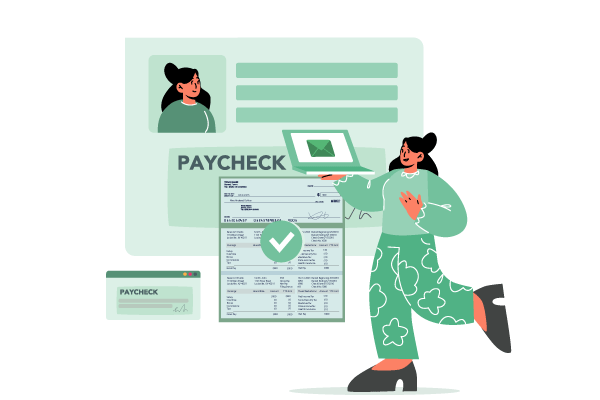 MULTIPLE FEATURES, ONE PLATFORM
CONNECT ANY BANK, PREVENT FORGERIES
OPEN A MODERN BANK ACCOUNT WITH ZIL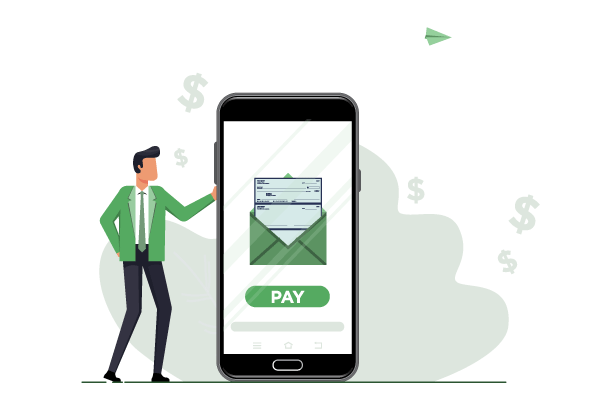 Affordable and Convenient Delivery Options
Once the payroll checks are ready, you can send them digitally or via physical mail through USPS/FedEx for a minimal fee of just $1.25. This feature combines the traditional and digital worlds, allowing you to choose a delivery method that best fits your business needs.
FREQUENTLY ASKED QUESTIONS
What is a paystub?
Paystub refers to the payment statement, which contains crucial information regarding taxes, deductions, and other factors affecting the payment amount specified in the check, among other things. Easy pay stub printing is possible with OnlineCheckWriter.com.
How to make a paystub?
High-quality paystubs can be created with OnlineCheckWriter.com. Paystubs can be designed, printed, or sent online conveniently through our platform.
How long to keep paystubs?
It is advisable to keep your paystubs safe for at least the next 12 months or until your annual taxes are filed. Then, if needed, you can keep paystubs as long as you want. Create safe paystubs with OnlineCheckWriter.com.
Paycheck vs Paystub
A paycheck is a physical or electronic document that an employer gives an employee, representing the payment for the work performed during a specific pay period. A paystub, on the other hand, is a document that accompanies a paycheck, showing the details of the employee's earnings, taxes, deductions, and additional relevant information for the corresponding pay period. You can create a paycheck stub in just a few clicks with OnlineCheckWriter.com.
You will love OnlineCheckWriter.com. We are sure.
We are confident to offer a 15-day free trial.
No credit-card required for free trial.
Trial period comes with full features: unlimited checks, bank accounts, users/ employees, etc.