ePayment
ePayment helps avoid late payment risks and penalty charges. Opt for credit cards, ACH, wire transfers, or checks to facilitate swift, secure, and punctual transactions. In addition, cutting-edge encryption technology safeguards your confidential financial data, ensuring its protection during online payments.
TRUSTED BY MILLION PLUS USERS
5000+
new customers per week
22K+
transactions per week
Online Bill Payment
Efficiently and securely pay bills online using OnlineCheckWriter.com, offering a variety of payment methods, including credit cards, ACH, wire transfers, and checks for hassle-free and protected transactions. Benefit from minimal transaction fees across all services and make credit card payments without incurring payee charges. Establish recurring payments to prevent missing any deadlines. OnlineCheckWriter.com employs advanced encryption technologies to ensure the safety of your personal and financial data. In addition, the intuitive interface allows for easy ePayment management in one location, ultimately saving time and money.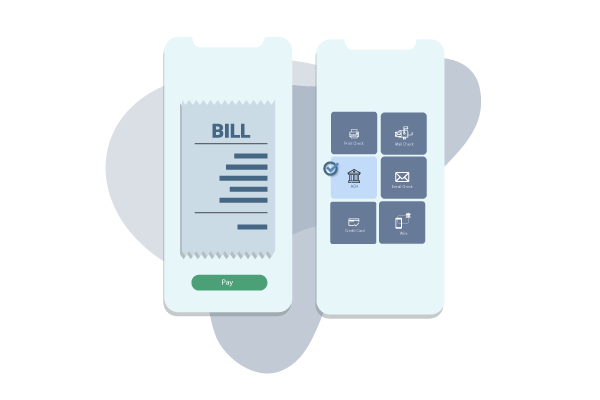 Our Features AP/AR
OnlineCheckWriter.com offers a wide range of banking features to make your business transactions secure and flexible. Now you can pay and receive payments with the easy-to-use software and dive into the journey.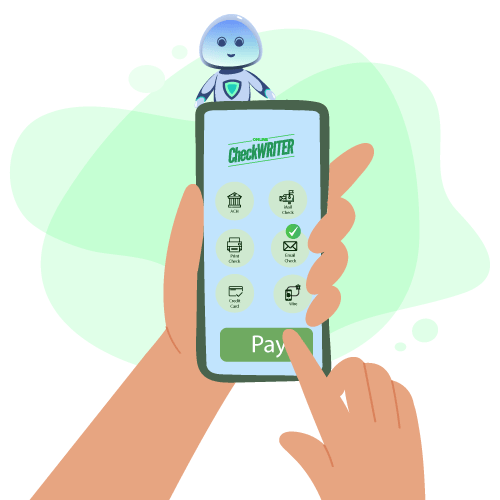 Mobile Banking App
The mobile app allows users to handle their finances with ease. Download and install the app on iOS or Android for an optimal financial management experience. Access bank account balances, review transaction records, transfer funds, remotely deposit checks, and make bill payments. Manage your finances anytime, anywhere. Equipped with state-of-the-art security measures, the app ensures the safety of your sensitive data. With round-the-clock customer support, assistance is always available to address any questions or concerns, delivering top-notch service at all times.
MULTIPLE FEATURES, ONE PLATFORM
CONNECT ANY BANK, PREVENT FORGERIES
OPEN A MODERN BANK ACCOUNT WITH ZIL
An Array of Payment Options
OnlineCheckWriter.com multifaceted platform lets you diversify your payment methods. You can seamlessly make internal transfers, wire transfers, checks, or even send gift cards to your clients. You can pick the most suitable method for the transaction at hand. By offering a wide range of payment solutions, OnlineCheckWriter.com is continuously working towards transforming the payment experience for businesses, making it more adaptable to their ever-evolving needs.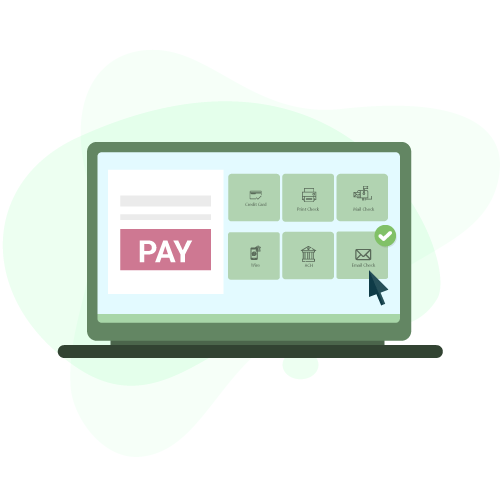 Easy To Access
Instant access to your account anywhere, anytime.
High Security
Secured with Encryption, Fraud Detection, and Infrastructure.
Easy Payment
Efficiently transfer funds to where they're needed.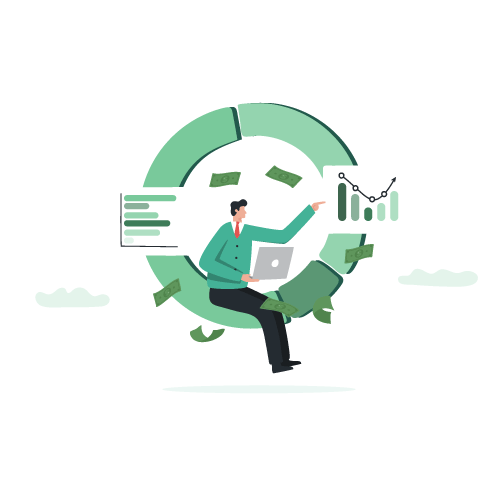 Manage Payments and Expenses
Simplify your accounting processes with OnlineCheckWriter.com's robust features. Whether you're looking to track expenses, categorize your spending, or optimize your business's cash flow, OnlineCheckWriter.com intuitive platform covers you. It makes the payment process a breeze and provides comprehensive expense management tools to help you keep an eye on where your money is going. You can easily identify areas where you can cut costs and increase your savings while having a clear overview of your financial health.
FREQUENTLY ASKED QUESTIONS
What is online bill payment?
Online bill payment is referred to as paying bills through the Internet. The online payment network is protected with the latest security features. Make secure online payments with OnlineCheckWriter.com.
How safe is online bill payment?
Online bill payments are considered more secure than paying in person or through the mail. OnlineCheckWriter.com is an excellent platform for making online payments.
How to accept credit card payments online?
Accept credit card payments online without incurring any payee charge with OnlineCheckWriter.com. You can also make ACH, wire transfer, and check payments using the platform.
ACH vs Wire Transfer
ACH is a bank-to-bank ePayment network in the US. Wire transfer is the transfer of funds worldwide through a secure network monitored by banks and financial institutions around the world. Make safe and fast ACH or wire transfers with OnlineCheckWriter.com.
You will love OnlineCheckWriter.com. We are sure.
We are confident to offer a 15-day free trial.
No credit-card required for free trial.
Trial period comes with full features: unlimited checks, bank accounts, users/ employees, etc.