Payment Solutions
Payment Solutions that could resolve all your payment-related concerns are here now! The cloud-based software provides various payment solutions that ensure seamless, secure, and efficient transactions. Pay and get paid via multiple channels like ACH, Wire transfer, check, wallet-to-wallet, credit, debit, etc., and maintain the precision of your records while enhancing transparency and oversight.
TRUSTED BY
MILLION PLUS
USERS

Rated check printing software
in the QuickBooks app store

Banks & Financial Institutions
are Connected
Pay by Credit Cards
You can pay with your credit card even if your vendors don't accept credit cards. The receiver will receive the amount as ACH, Wire, checks, etc. OnlineCheckWriter.com will not charge your credit card for the payment. You can pay and get paid via other payment solutions like checks, eChecks, and checks by mail.
Our Features AP/AR
OnlineCheckWriter.com offers a wide range of banking features to make your business transactions secure and flexible. Now you can pay and receive payments with the easy-to-use software and dive into the journey.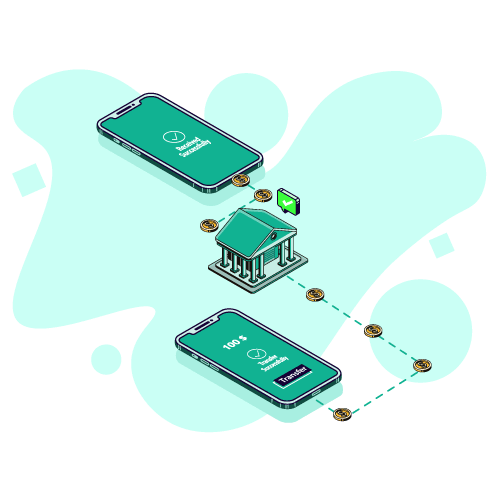 What Is ACH?
The Automated Clearing House, or ACH, is a network for electronic funds transactions between U.S. bank accounts. The platform will let you digitally transfer funds between your bank account and a vendor or employee bank account. It's also easy to implement payments by ACH for your small business.
Wire Transfer
Wire transfer is a quick way to move money between banks electronically. The sender starts the process by giving the recipient's name, bank details, account number, and transfer amount. This method is ideal for fast and secure transfers of large sums, whether within the country or internationally.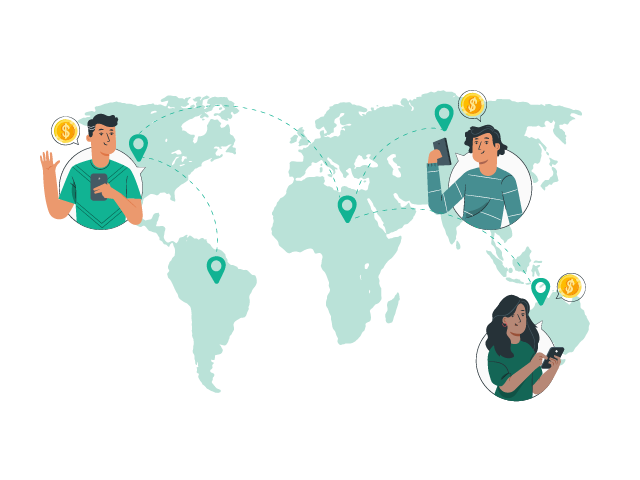 MULTIPLE FEATURES, ONE PLATFORM
CONNECT ANY BANK, PREVENT FORGERIES
OPEN A MODERN BANK ACCOUNT WITH ZIL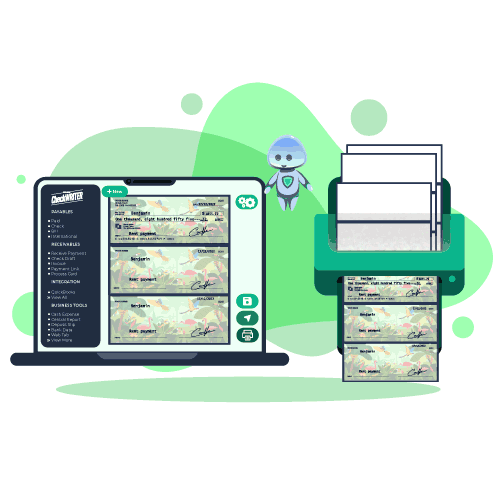 Write a Check
OnlineCheckWriter.com allows you to fill out and print checks anytime, anywhere, easily. You can use any printer and blank stock or white paper, following the guidelines of the Check 21 Act. The platform provides various customization options, such as adding your company's logo, choosing font styles, and including personalized elements. This saves you time and reduces costs by up to 80% compared to ordering pre-printed checks.
FREQUENTLY ASKED QUESTIONS
What is credit card payment?
A credit card payment is a payment you make with a credit card to purchase something. With OnlineCheckWriter.com, you can pay your vendors using credit cards even if they don't accept them.
Can a debit card receive money?
If the sender has the payee's debit card and account details, the sender can send money to the debit card instantly. In addition, OnlineCheckWriter.com makes sending money internationally to their payees' debit cards hassle-free.
How to do a wire transfer?
You can initiate a wire transfer in person at your bank or from an online bank account by providing the recipient's name, bank account details, and amount. Move funds by Wire online with OnlineCheckWriter.com, a faster, more convenient way to send and receive wire transfers online through your smartphone or computer.
eCheck vs Debit Card
eCheck is a digital version of a paper check, which takes money directly from a bank account and is commonly used for online transactions. The debit card is a plastic card connected to a bank account, allowing instant electronic withdrawals at stores or online. With OnlineCheckWriter.com, you can make echeck and debit card payments easily.
You will love OnlineCheckWriter.com. We are sure.
We are confident to offer a 15-day free trial.
No credit-card required for free trial.
Trial period comes with full features: unlimited checks, bank accounts, users/ employees, etc.