Same Day ACH
Same Day ACH is an innovative way for people and businesses to send or receive funds without waiting for days. This means that you can get your money today. You can initiate the same day ACH payment at just $9.99. Same day ACH is a great way to improve the speed of your transactions. So, what's stopping you? Sign up today!
Online Check Writer
Key figures
4,000+
New Customers a Week
50,000+
Transactions per Week
What Is ACH?
The ACH (Automated Clearing House) network is a way to move money between banks through an automated clearing system that includes external fund transfers, individual payments, and bill payments. Many people use it for sending funds internationally or domestically, as well as making direct deposits from employers along with other business-to-business transactions.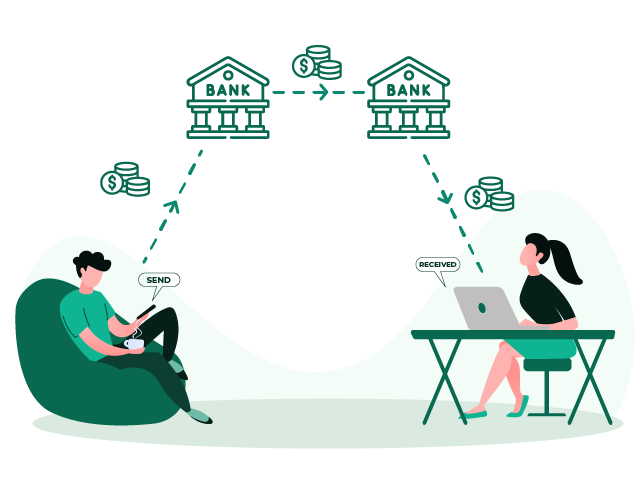 Check Printing
Create and print business checks at your office desk with a drag and drop design.

Pay By Credit Card
Now pay by credit card even if they don't accept them.

Cloud Bank
Open an online bank account with no hidden charges.

Check Mailing
Check mailing without leaving your desk for $1.25. We print and mail it by USPS/FedEx.

ACH / RTP
Pay or get paid one-time or recurring ACH/RTP with low transaction fees.

Wire Transfer
Transfer money electronically from one financial institution to other.

Email Check
Send your checks as a one-time printable pdf with a tracking facility.

Digital Checks
Digitize your paper checks and make your payments via emails or text.

Integration
Integrate with the top third-party applications.

Deposit Slips
Instantly create & print the deposit slip of any Bank. Keep track & auto reconcile it.

Payment Link
Create a HTML form or link to receive payments.

Bank Data
Connect & reconcile, Categorize from Any Financial Institution automatically.

Bill Pay / Vendor
Pay Bills Online, Schedule them, Manage suppliers, and reduce risk.

Invoicing
Create invoice to your customer and send link through email.

User / Approver
Give access to accountant or clients with a role based user and approval process.

API / White Label
Interactive developer-friendly API. Complete white label solution.
NACHA Membership
As a direct member of NACHA (National Automated Clearing House Association), the platform now processes ACH with low transaction fees to increase its use and efficiency among small businesses in America. Usually, other banks might charge around $3 for an individual or business's each-time usage on their own accord, but with OnlineCheckWriter.com, your pockets are secured.
MULTIPLE FEATURES, ONE PLATFORM
CONNECT ANY BANK, PREVENT FORGERIES
OPEN A MODERN BANK ACCOUNT WITH ZIL
ACH Payment Definition
When paying bills electronically, ACH (Automated Clearing House) payments are deducted straight from the customer's bank or savings account. ACH payments are sent from one financial institution to another via a secure system managed by NACHA (National Automated Clearing House). The ACH Network serves as a financial center to facilitate fund transfers between banks.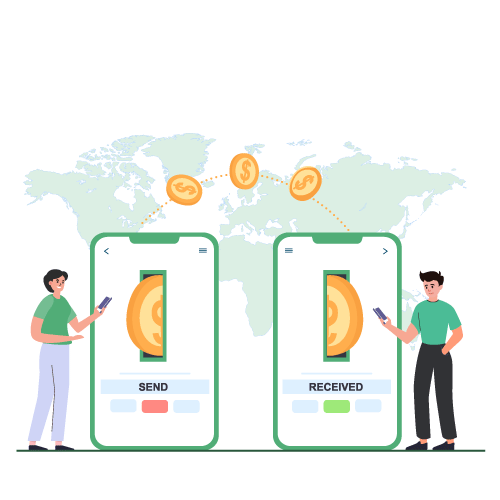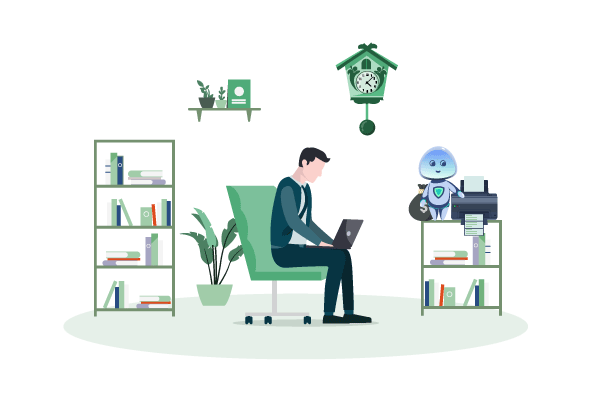 Pay and Get Paid Faster
OnlineCheckWriter.com is a useful tool that provides individuals and businesses with the ability to pay and be paid faster using a range of various methods of payment. You will have a better experience receiving payments when you use OnlineCheckWriter.com since it enables you to receive payments via ACH, wire transfers, printed checks, eChecks, and RTP. The payment method is streamlined on this comprehensive platform, making it simpler and more time-effective for you to handle your funds. You can prevent the hassle of waiting for checks to clear or dealing with complicated payment systems by utilizing online check printing software.
FREQUENTLY ASKED QUESTIONS
What is same day ACH?
Same-day ACH transactions allow for quick and easy financial management. This is because it speeds up the process of exchanging money. Same Day ACH with OnlineCheckWriter.com makes the process hassle free at a much minimized cost. The payment will be processed on same day.
How fast are ACH transfers?
ACH transfer can take two to three days to process the payment. But if you are going for the same day ACH option then your payment will be processed on same day. OnlineCheckWriter.com eases out the payment initiation at a minimized cost.
How to send an ACH payment?
ACH payment processing is processed in two ways: debit and credit, and an electronic request sent to the bank for any payment transaction. A third-party processor provides the tools to businesses to make this possible. The vendor receiving the funds gets authorization for the ACH transaction from the purchaser. Moreover, the ACH payments operator (FED) receives electronic entries and debits/credits from respective banks. Then the purchaser's bank records the transaction on the purchaser's account. In addition, ACH is easy & secure OnlineCheckWriter.com.
ACH vs Wire
Wire transfers may be costly, but they're the most common way for banks and other financial institutions to transfer money while ACH transactions cost very little. With OnlineCheckWriter.com you needn't pay a hefty amount as transaction fees for both ACH and Wire transfer. Also, the same day ACH transfer lets you process the payment on same day at a minimized cost.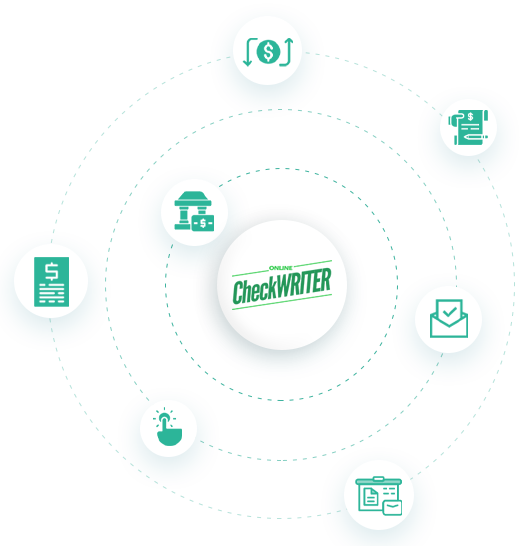 YOUR PERFECT ACCOUNTING SOLUTION
Cutting Cost by Allowing Businesses to use

B

lank Check Stock over Pre-Printed Checks.
A single platform to connect all your bank accounts.
Accept Payments by Phone, Email, Fax & more.
Detecting Fraudulent Checks
Send Checks via Postal Service.
Managing Payrolls.